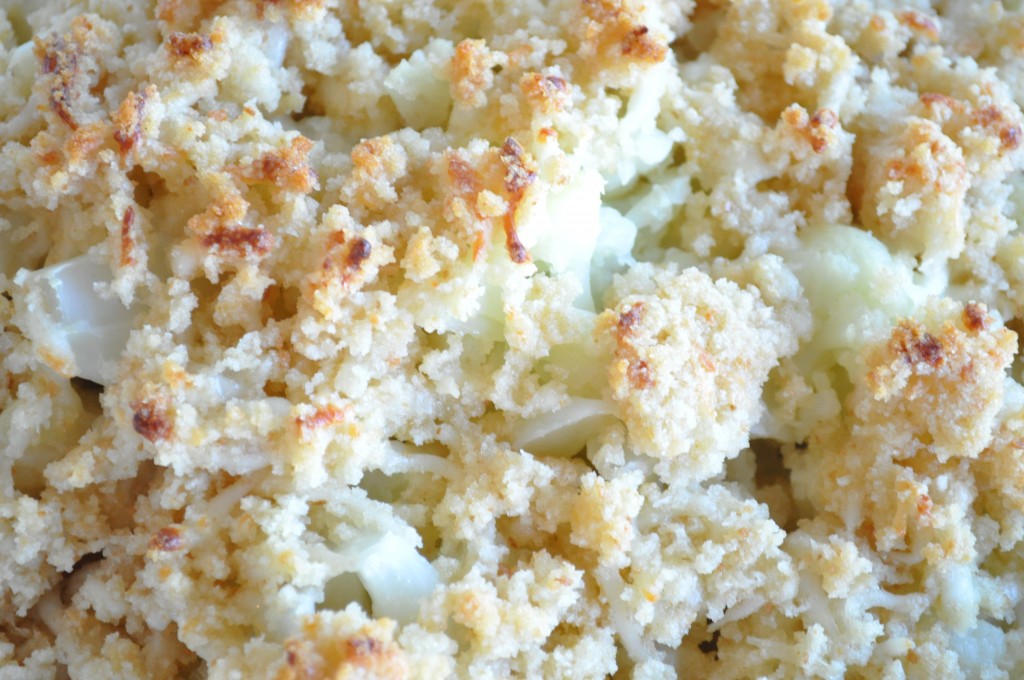 What's not to love? Cheesy vegetable goodness! I was excited to try this recipe because there weren't many ingredients, it had a super clever name and only three steps. This recipe was easy to make and with a tiny tweak I think it's top notch. It's a great side dish that can be made fancy or served as part of a quick mid-week dinner.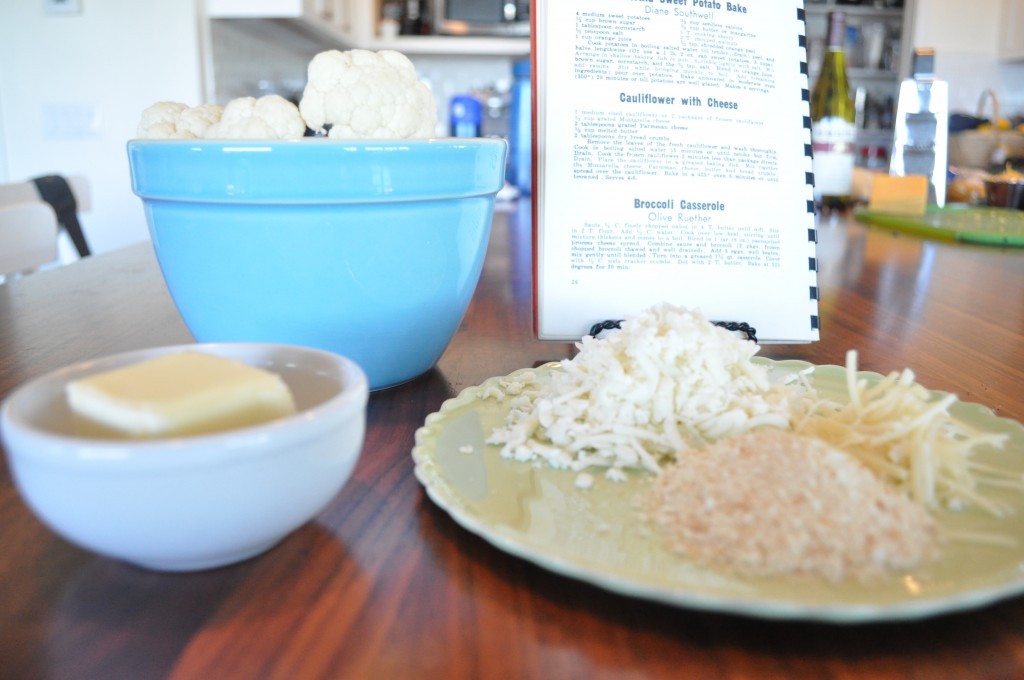 Cauliflower with Cheese
1 medium sized cauliflower or similar amount of frozen cauliflower (approximate is ok)
1/2 cup grated mozzarella cheese
2 tbsp grated parmesan cheese
3/4 cup bread crumbs
1/2 cup melted butter
Salt
Preheat oven to 425 degrees. While heating bring a pot of water to a boil then add salt and chopped cauliflower. Boil for approximately 15 minutes or until tender but firm*.  Check at 10 minutes to avoid overcooking.
Spread in a greased baking dish.
In a separate bowl mix melted butter, bread crumbs and cheeses. Spread over the cauliflower.
Bake for 5 minutes or until golden brown.
*Soft enough for a fork or knife to easily poke it but not soft enough to be mashed. If it is too soft it will still taste great, it'll just have a different texture. Don't panic!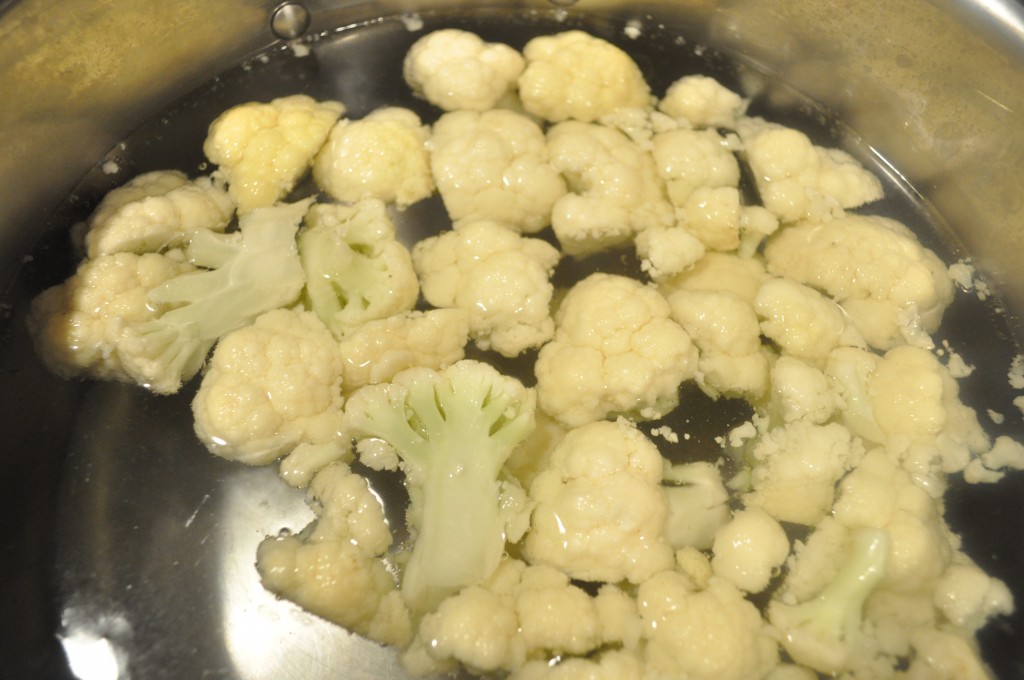 Make sure the water is well salted, this is helps bring out the flavor.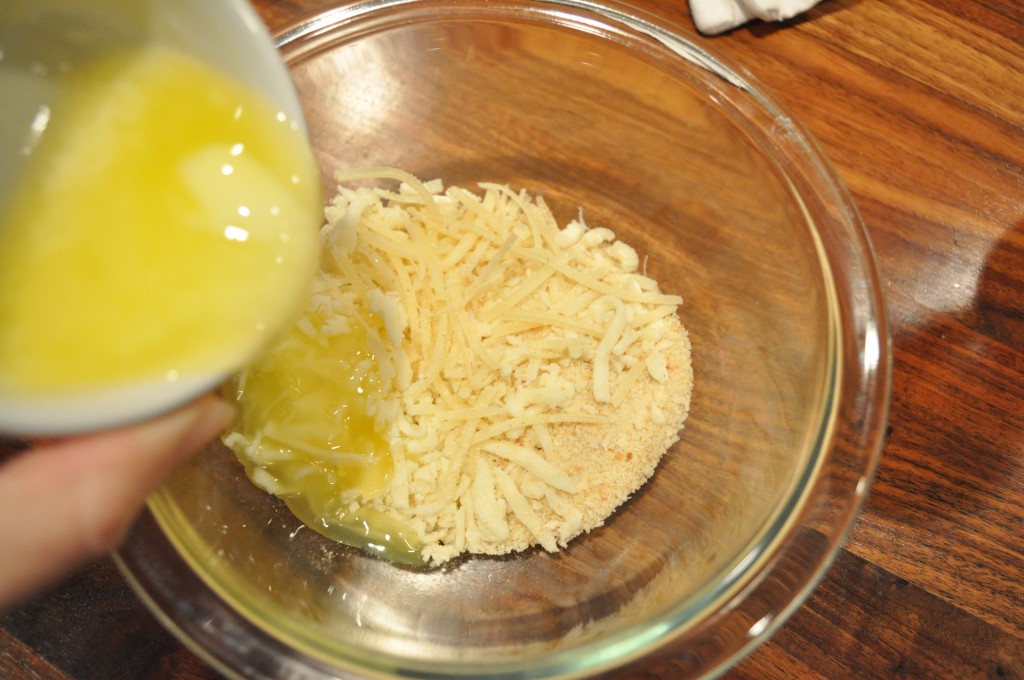 Mix them all up, it'll be a bit crumbly.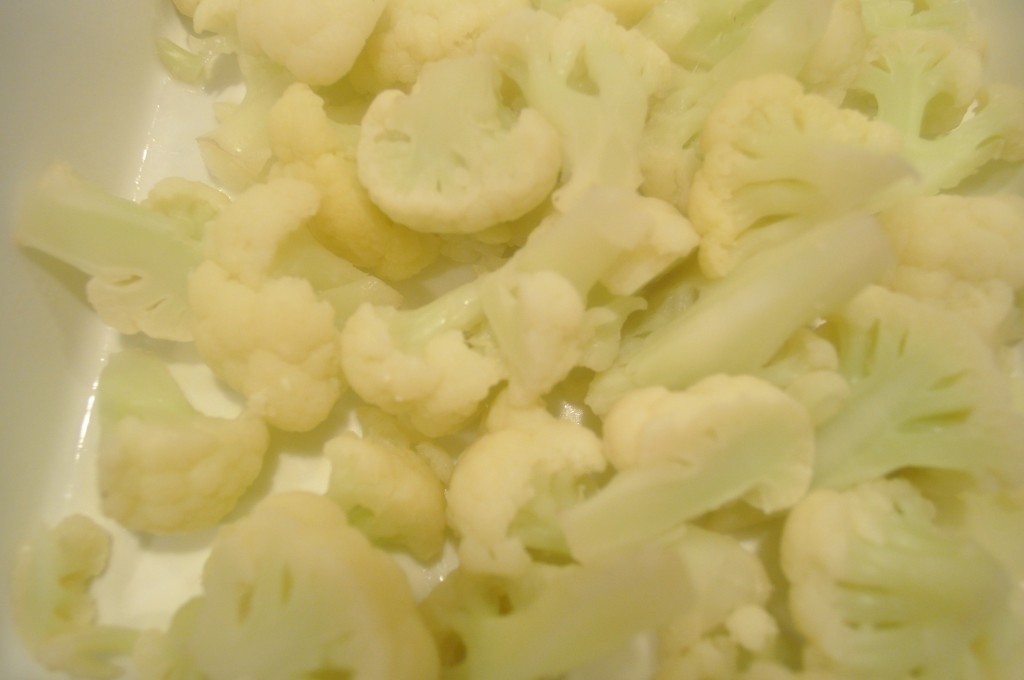 Blanched and ready for the oven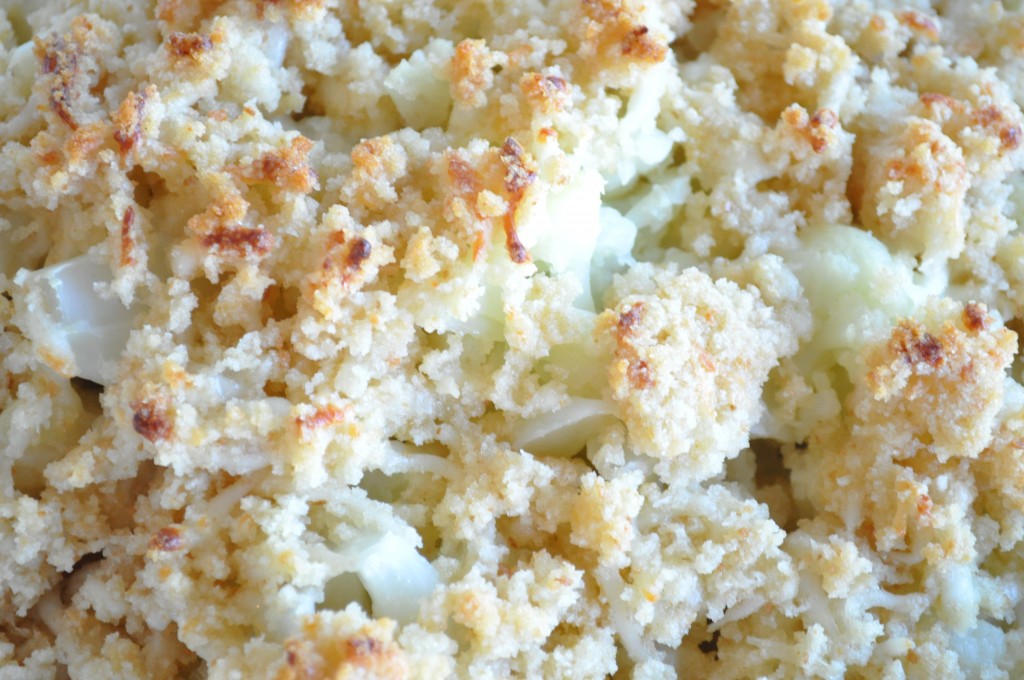 Simple, cheesy, buttery perfection.