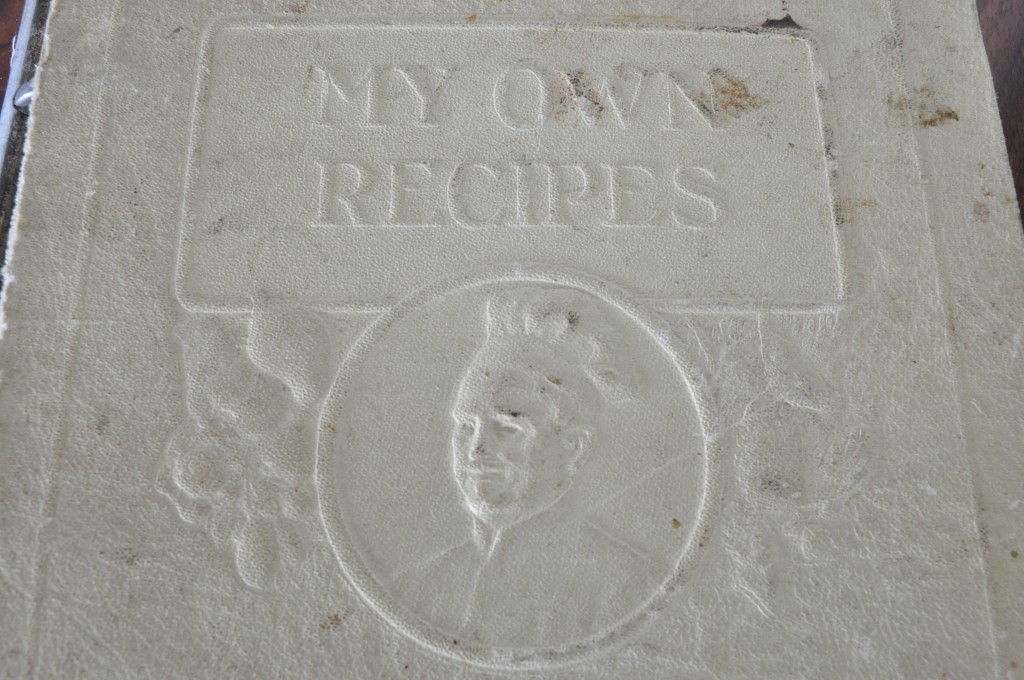 This recipe was a bit of a puzzle. I didn't read ahead, just bought the ingredients and figured the rest could be sorted out in the kitchen. Not so easy…The recipe card doesn't include an oven temperature and it has "MW" and some numbers written in a few spots.
I polled a few family members and was told, Grandma Joyce had the first microwave in town. My guess…MW equals microwave and the numbers are the power setting.
I remember when I was a kid there was a big push for microwave cooking. There were plastic "pans" for "baking" pretty much anything in the microwave…cakes, bacon, you name it. At the time I thought it was weird that all of the "pans" were made out of the same beige plastic; a plastic that in our house melted the first time it accidentally hit a hot metal pan. That being said, we didn't "microwave bake" much at our house. Also, who wants to clean bacon grease out of the interior of their microwave??
So at this point, it looked like it was my turn to start learning how to use the microwave to cook…not just reheat. 15 minutes of watching the dish spin in the microwave; 15 minutes of me crouching down for fear that it might explode…or if it didn't, the quiche surely would. If you like turning tasty mushrooms and fresh eggs into rubbery, spongy "quiche" you might argue with me, but this one's going to the grave! It was tough to chew and harder to swallow. Enjoy. 😉
Mushroom Quiche MW
1/2 lb mushrooms, sliced
1/2 cup green onions, sliced
3 eggs, beaten
1 cup cottage cheese
2 cup cheese, shredded*
1 tbsp oil or butter
salt
pepper
Saute mushrooms and green onions in tbsp of butter or olive oil over medium-high heat until softened.
Stir together, eggs, cottage cheese, shredded cheese, salt and pepper. Then add mushrooms and onions. Pour into a glass dish and microwave uncovered for 13-17 minutes
Let stand and serve warm.
*The recipe recommends jack or mozzarella. I vote, jack or cheddar.
Starts off with some tasty fresh veggies…
…they get better…
…and better on the stove. (The original recipe did offer a microwave backup plan for this step too but Grandma Joyce recommended the stove so I took her advice.)
Pour it all in at once.
Quick stir until it is all incorporated.
Add the mushrooms but make sure they have cooled a bit.
Looks go downhill from here..the mushrooms were better on their own.
Here we go….cross the fingers nothing blows up!
Fluffing up to make those airy, rubbery, bubbly bites.
It doesn't look terrible but the texture was unreal. When I have a minute (maybe, in 14 years??) I'll try and make this and bake it in the oven and see how it comes out. I feel like there are way too many good ingredients in here for it to taste so awful!
Do you have any favorite microwave recipes?