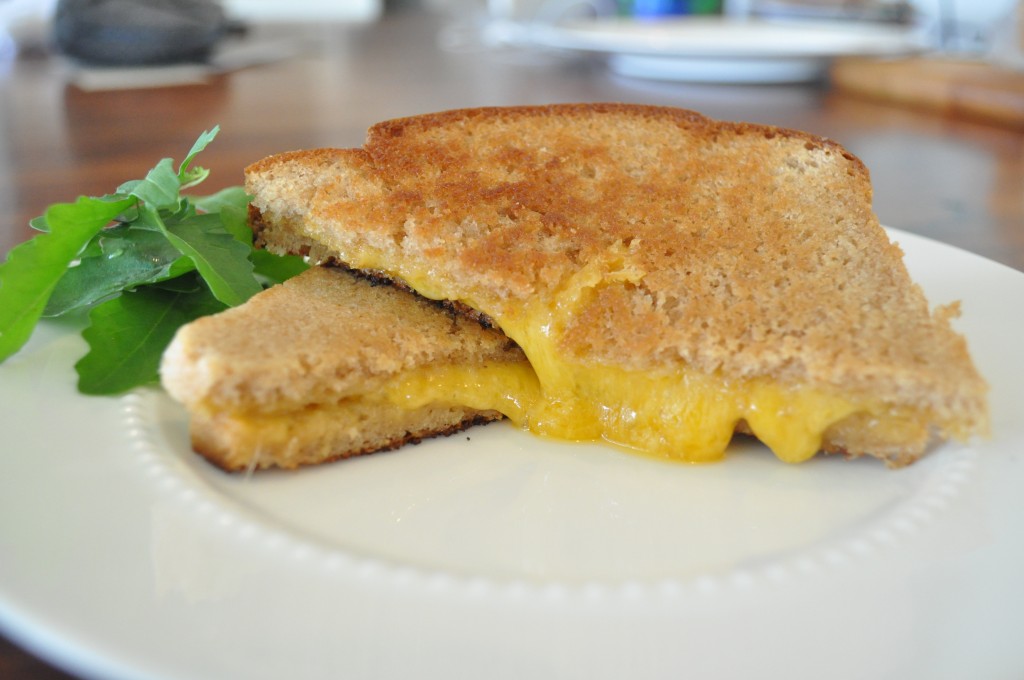 Don't be scared! Stay with me for a second here. I know we're about to talk about bread making. I know yeast scares most people to death but it isn't that hard. Promise! I'll walk anyone who wants to learn through the process until they figure it out. No joke. I'd do this for you because nothing beats the smell and taste of fresh baked bread.
K. Now that I've begged you to stick around I'll be honest. This recipe isn't hard to figure out. Follow the directions and you will have tasty bread in time for dinner. The only caveat, which I think you deserve to know is that this recipe is not the fastest recipe in town. Nothing against this "Elaine", I think she uses a pretty traditional approach but it takes a lot of time. Not all hands-on time but time you need to be home and ready to keep your bread moving along for 3-4 hours.
There is a lot of whole wheat flour in here but it isn't overly heavy. It was amazing day one and the leftovers made some killer grilled cheese sandos.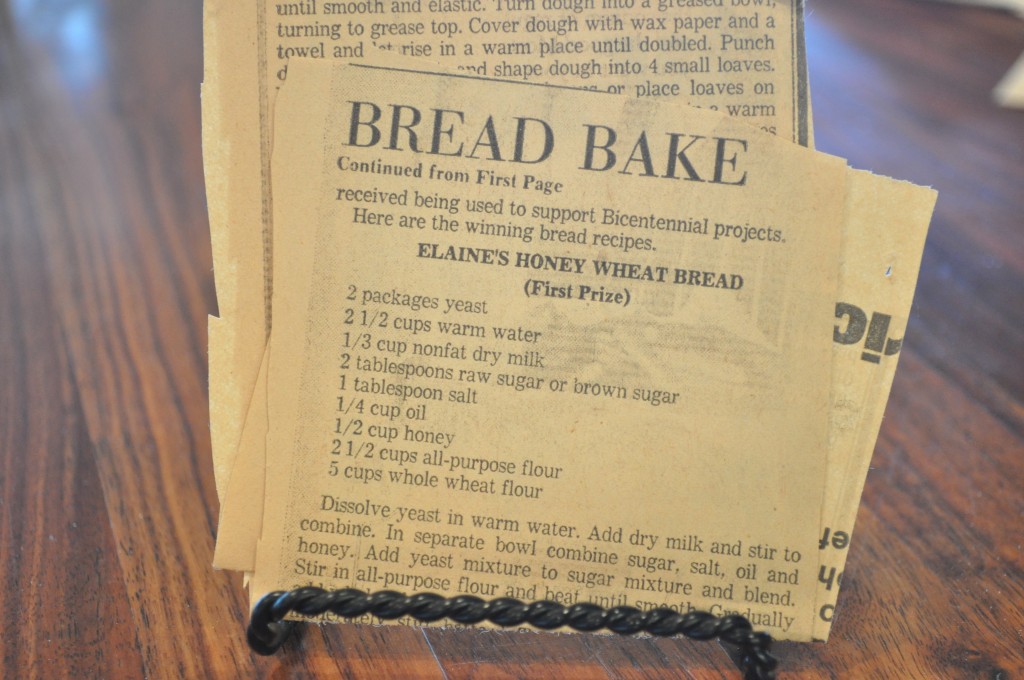 Elaine's Honey Wheat Bread
2 packages yeast
2 1/2 cups warm water*
1/3 cup nonfat dry milk*
2 tbsp. brown sugar or raw sugar
1 tbsp. salt
1/4 cup oil
1/2 cup honey
2 1/2 cups all-purpose flour
5 cups whole wheat flour
Yield: 2 loaves — Fresh bread doesn't have a long shelf life so I'd cut this recipe in half and make just one loaf unless you have a crew coming over for dinner; or a neighbor who'd be excited for a special delivery.
*If you don't have nonfat dry milk you can use milk in place of the water just the same.
Heat water (or milk) until warm (luke warm is the goal, definitely not hot!). Dissolve yeast and dry milk in the water and let sit for 5 minutes.
Combine sugar, salt, oil and honey. Add yeast mixture and blend. Next stir in all-purpose flour and beat until smooth. Gradually add whole wheat flour and stir to blend. Let rest while covered for 10 minutes.
If using a mixer knead with dough hook for 5 minutes. By hand, knead for 5-10 minutes on a floured surface.
Lightly grease a bowl. Make the dough into a ball with a smooth top. Place it upside down first (to get some oil on top) and then flip over so smooth side faces up. Cover with plastic wrap in a warm place, until doubled in size. 1- 1 1/4 hours.
Punch down. (Literally punch the dough. It'll deflate after a punch or two.) Let it rest, covered for 10 more minutes.
Shape into loaves in well greased 9″x5″ loaf pan. Again, smooth side up…don't worry about the bottom at all. Loosely cover and let rise for 45 minutes-1 hour, or until doubled. Start heating your oven to 400 degrees.
Bake at 400 degrees for 40-45 minutes or until done.
(Don't worry too much about the term doubling. It doesn't need to be exact, you just want to be in the ballpark…as long as it grows at each step you'll be on the right track.)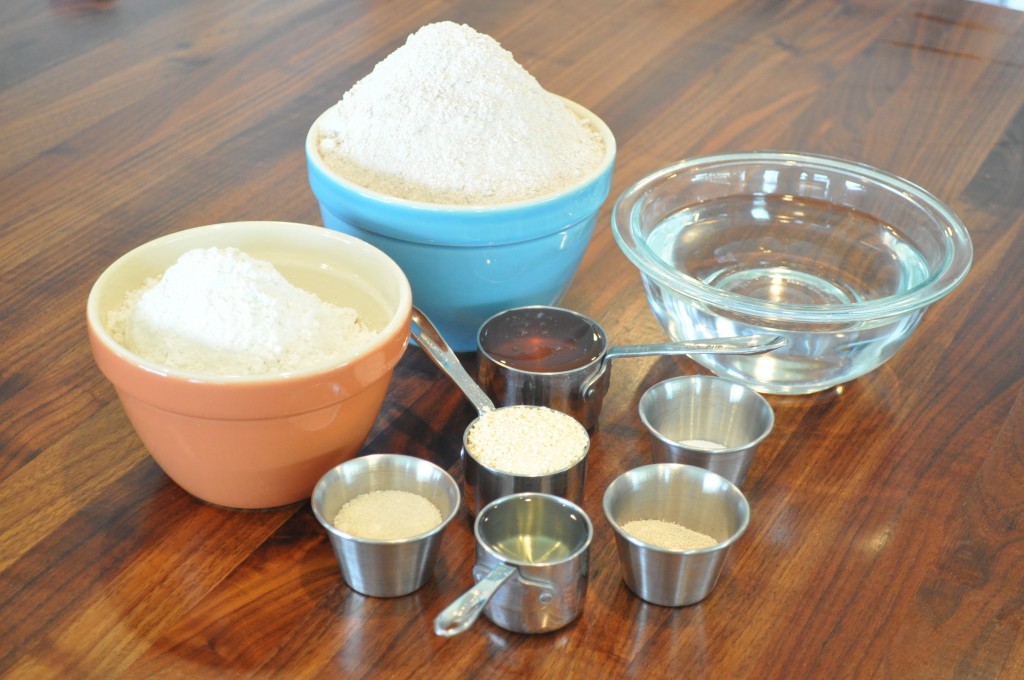 The ingredients.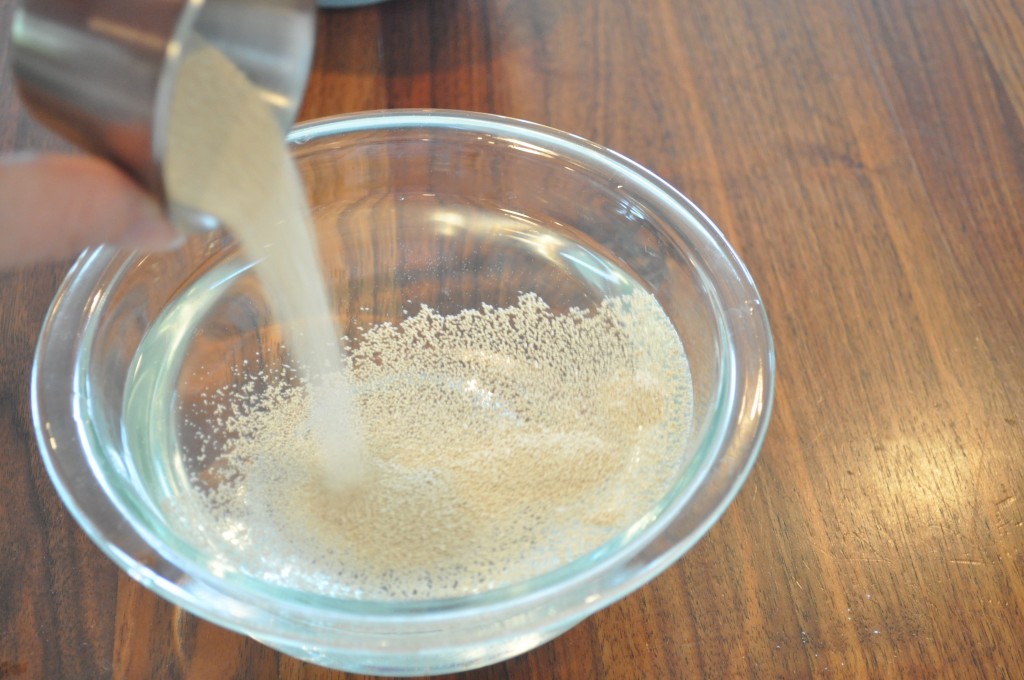 Here we go. Warm water…definitely not hot!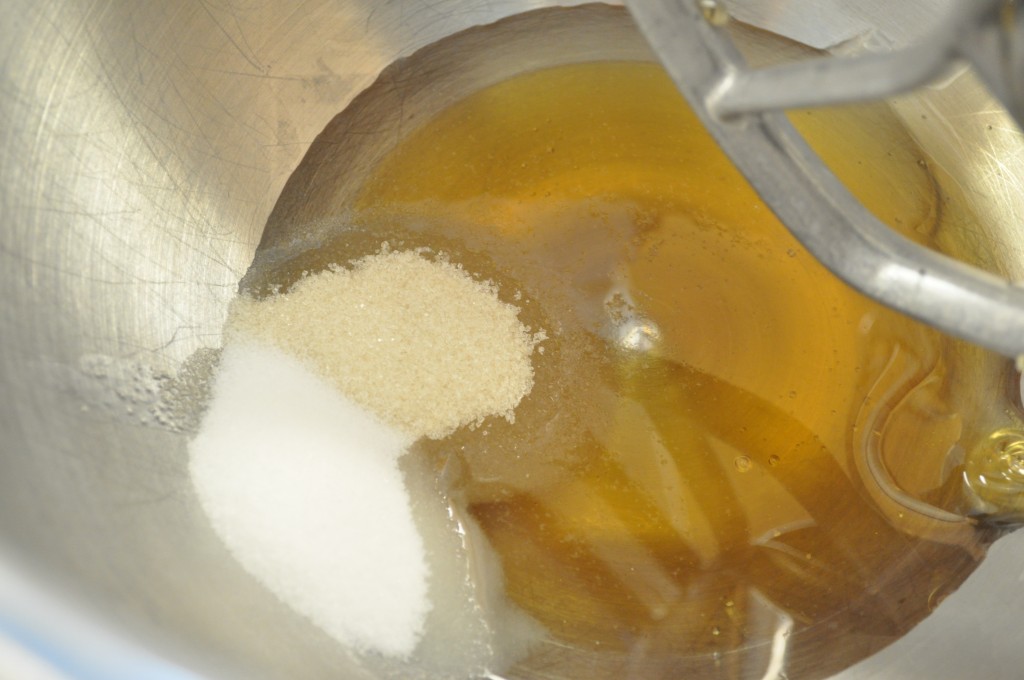 Quick stir is all you need for this step…just get the clumps out.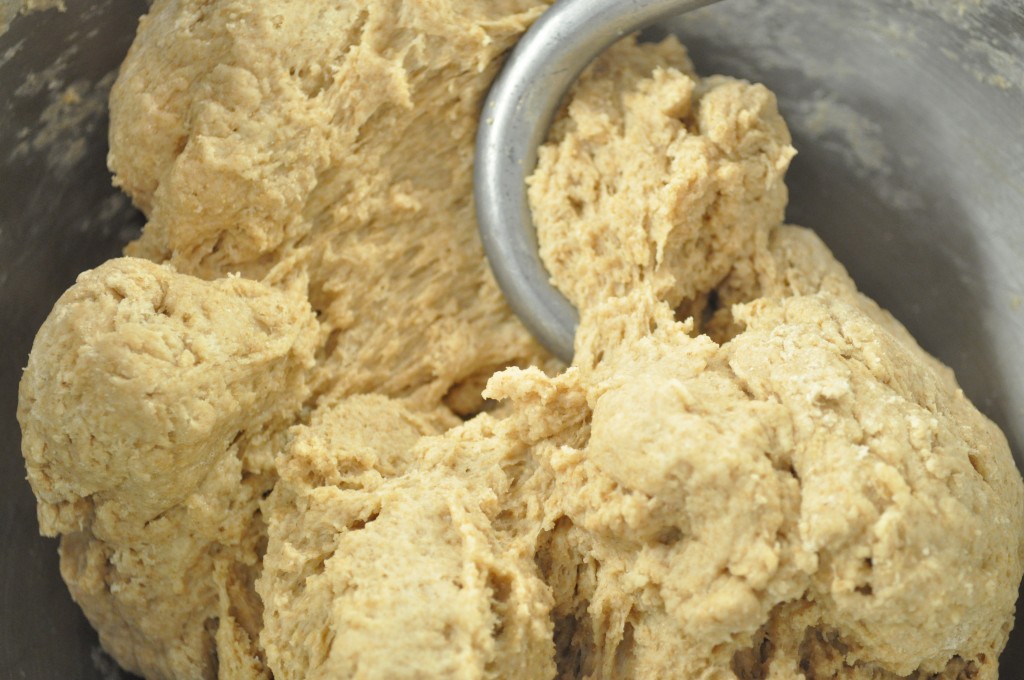 You can do this by hand or put your mixer to work. I always take the easy route with bread making.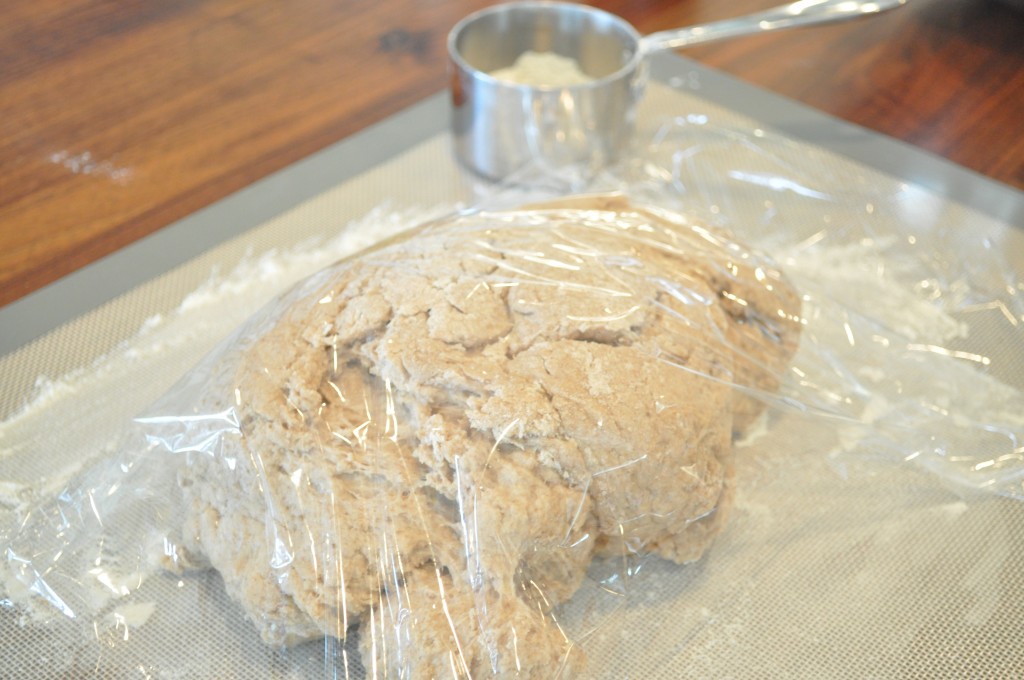 Loosely covered on a flour dusted surface, or you can leave it in the mixing bowl.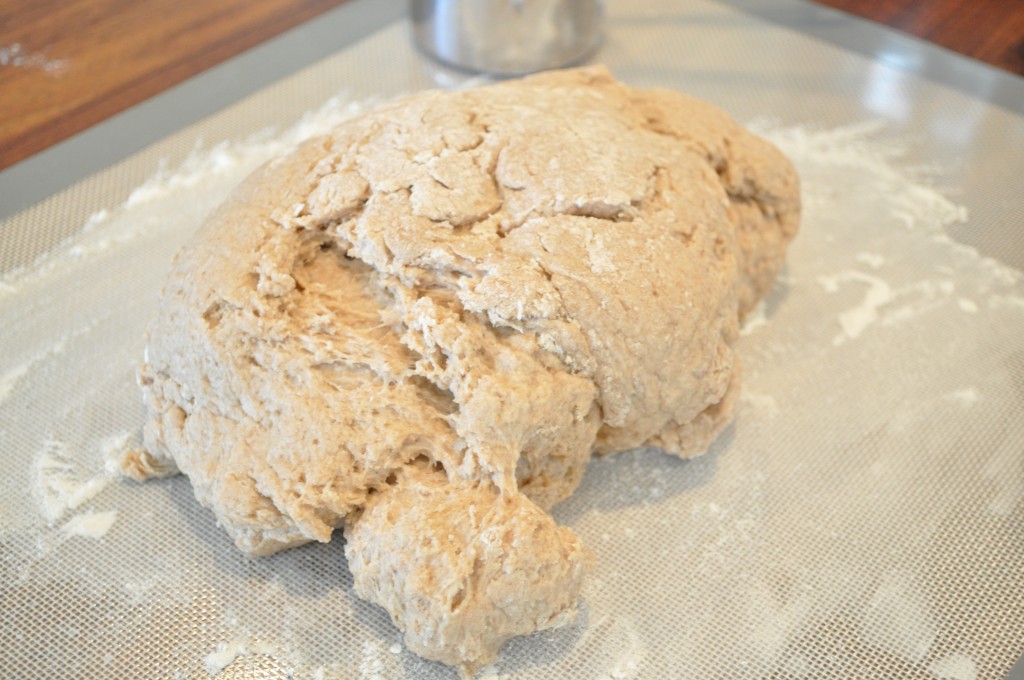 Knead by hand or with your mixer's dough hook.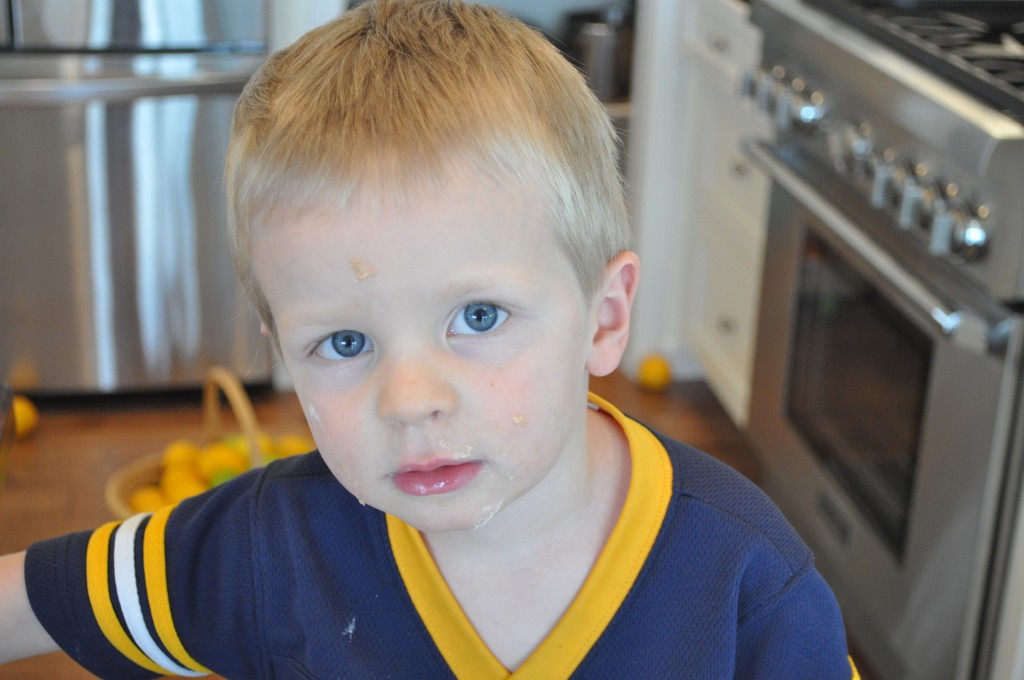 This guy loves "helping" with any kind of baking.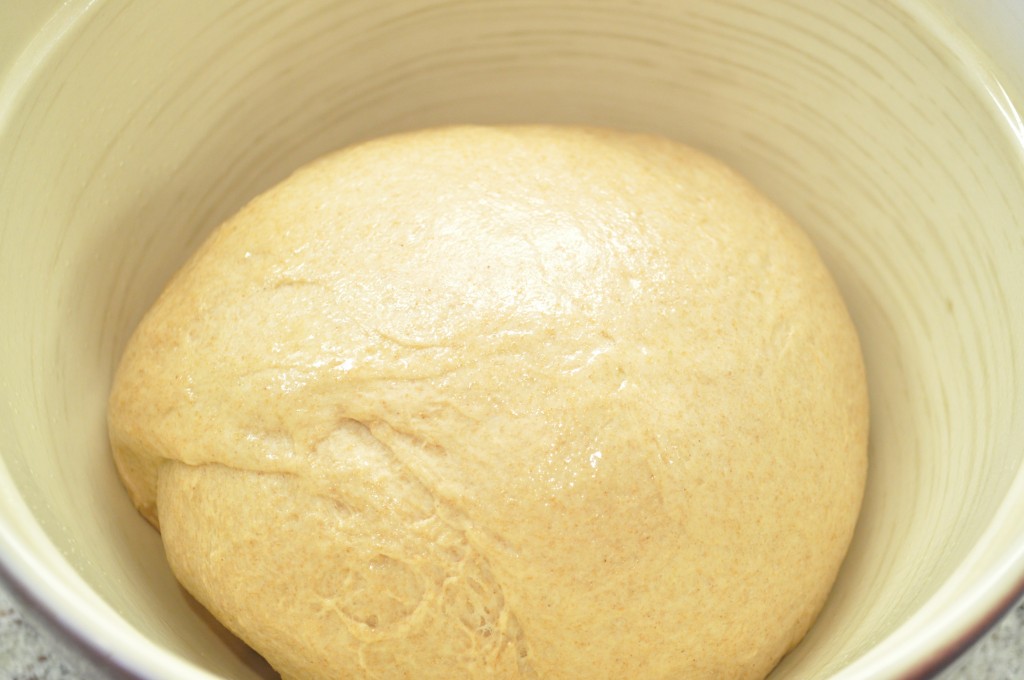 Smooth side up in an oiled bowl. Make sure the top gets a light coat of oil as well so it doesn't dry out.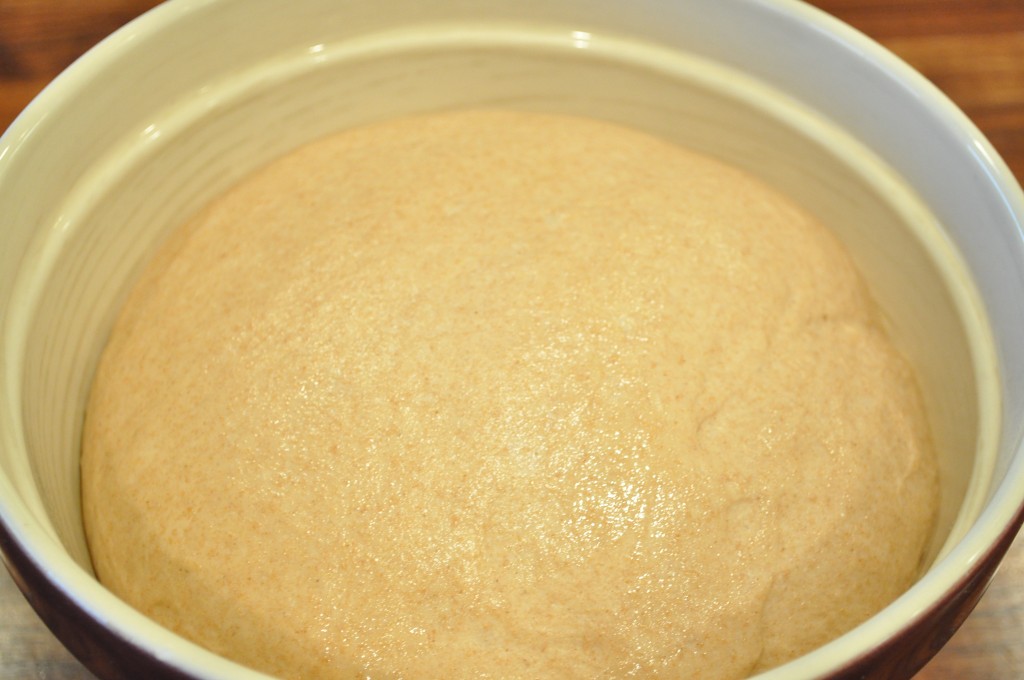 Doubled!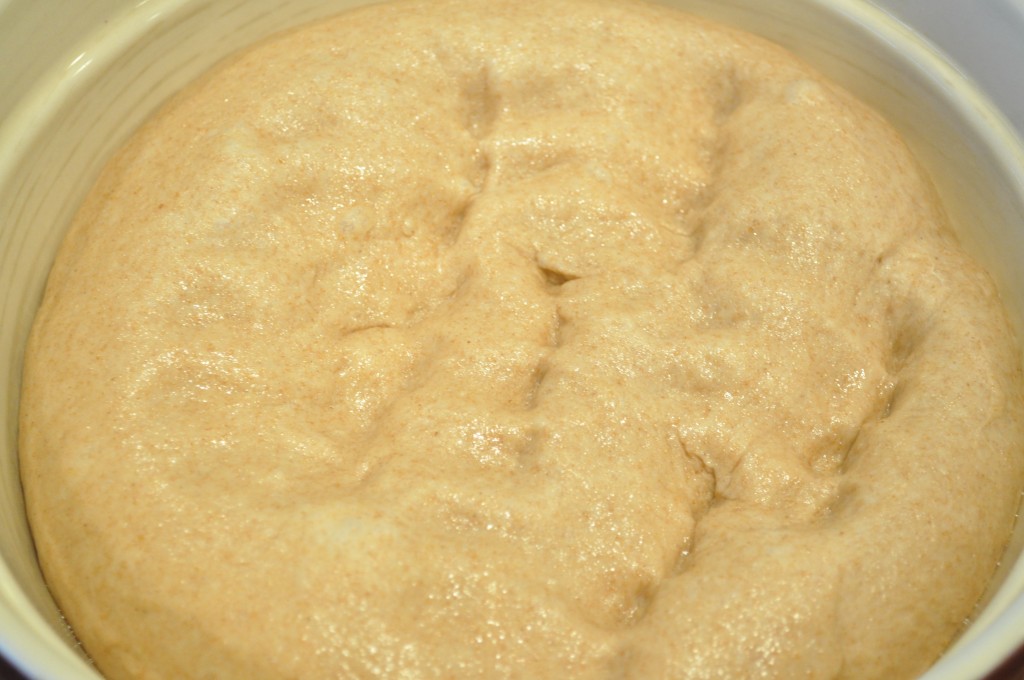 This is what it looks like when you punch the dough. See, you actually punch it. Some dough collapses a lot more than this one but I think the whole wheat flour makes it pretty sturdy.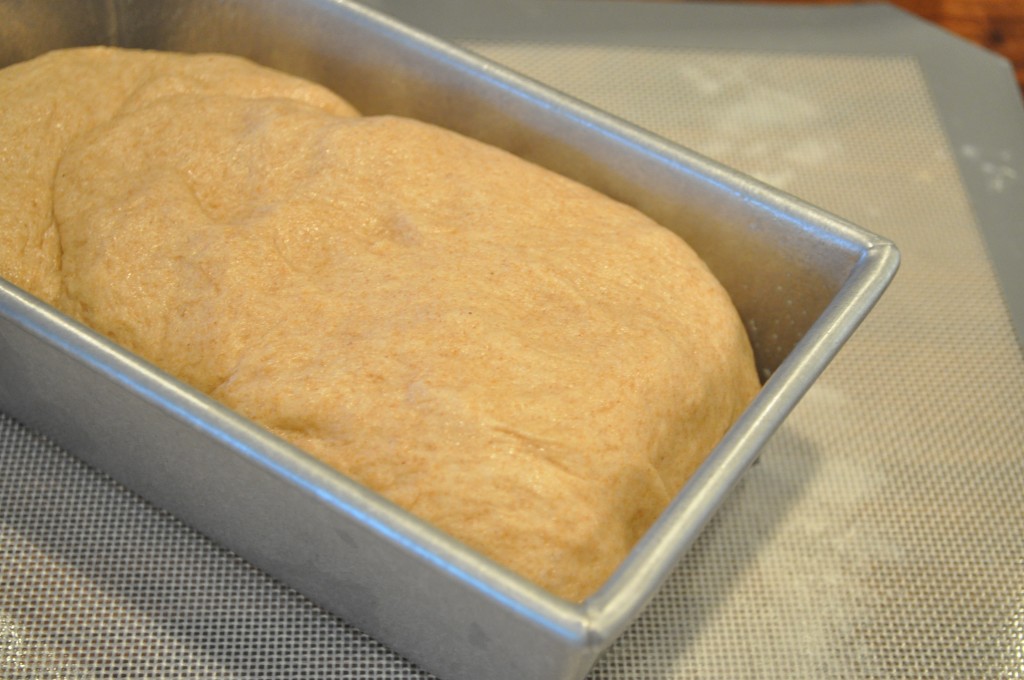 Shape it into the greased loaf pan and let it rise, again.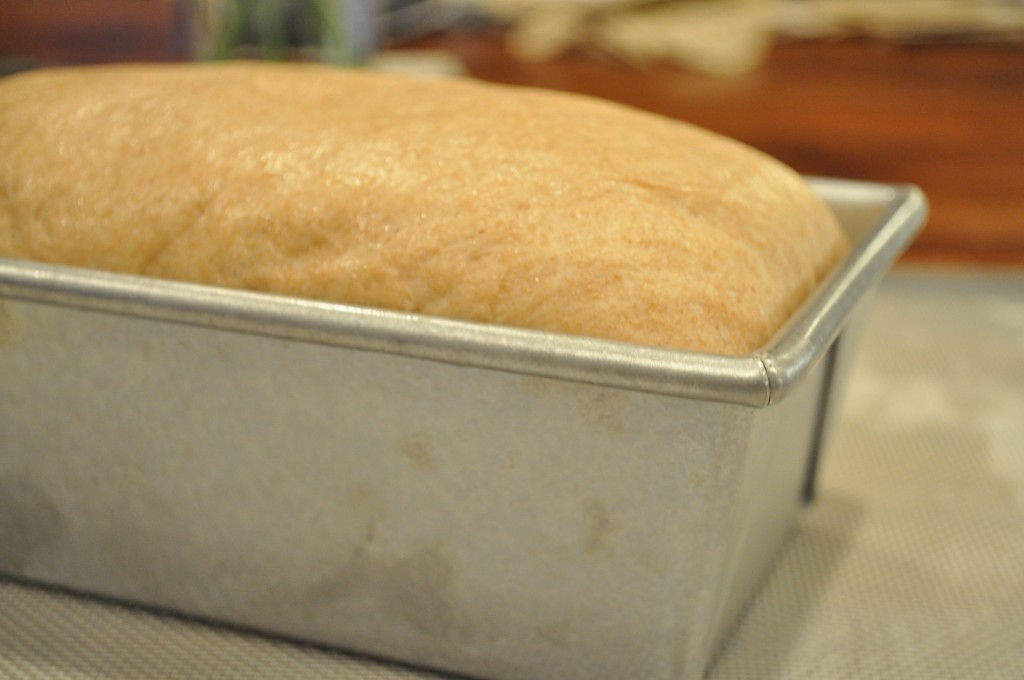 Once it looks like an unbaked loaf of bread you're in business. Get it in the oven!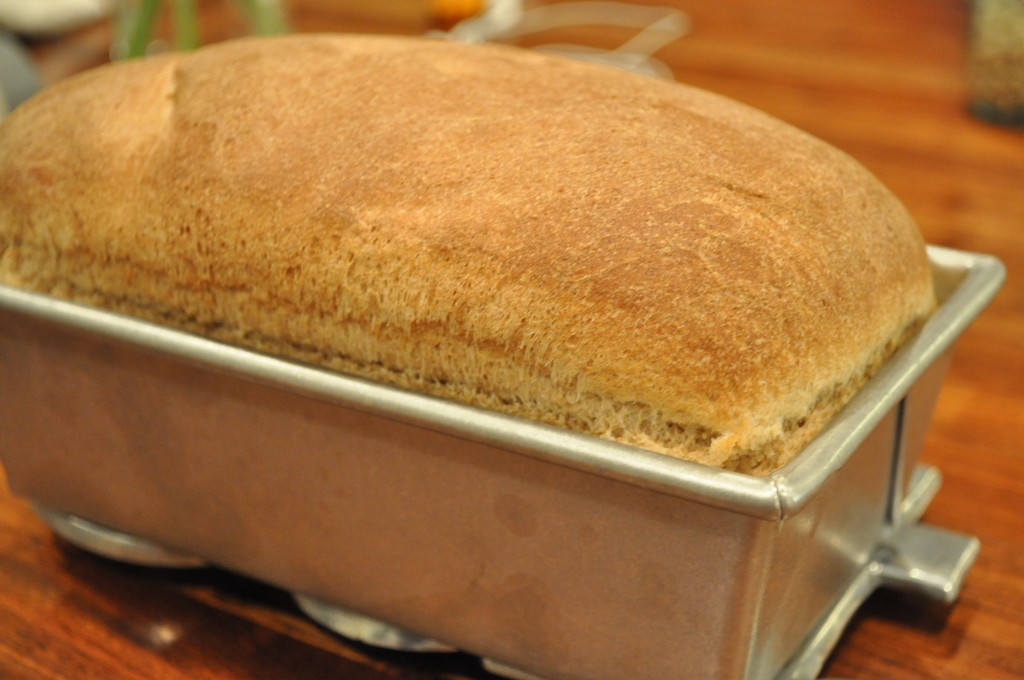 The top crust should be pretty dark; some prefer even more color than this.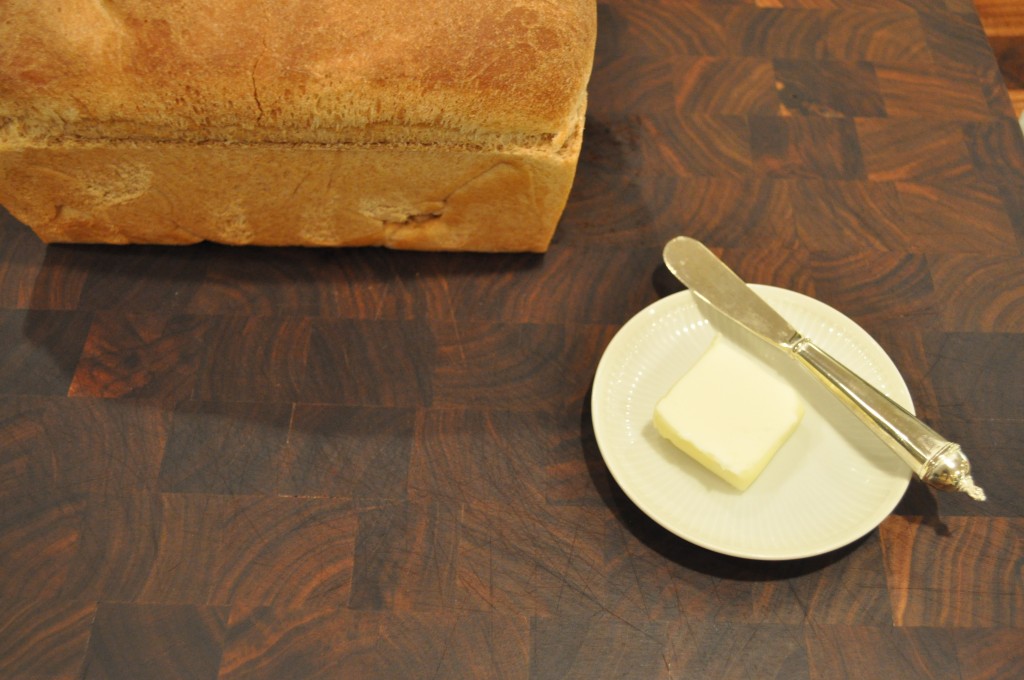 Warm with butter…this bread is delicious. Just a teensy bit sweet from the honey.
This would be amazing with soup, or even next to a salad. The next day it can be used for grilled cheese, toast and sandwiches. On the third day, make croutons to make your soups and salads that much better. (Or bread pudding if you made two loaves and have too many leftovers.)