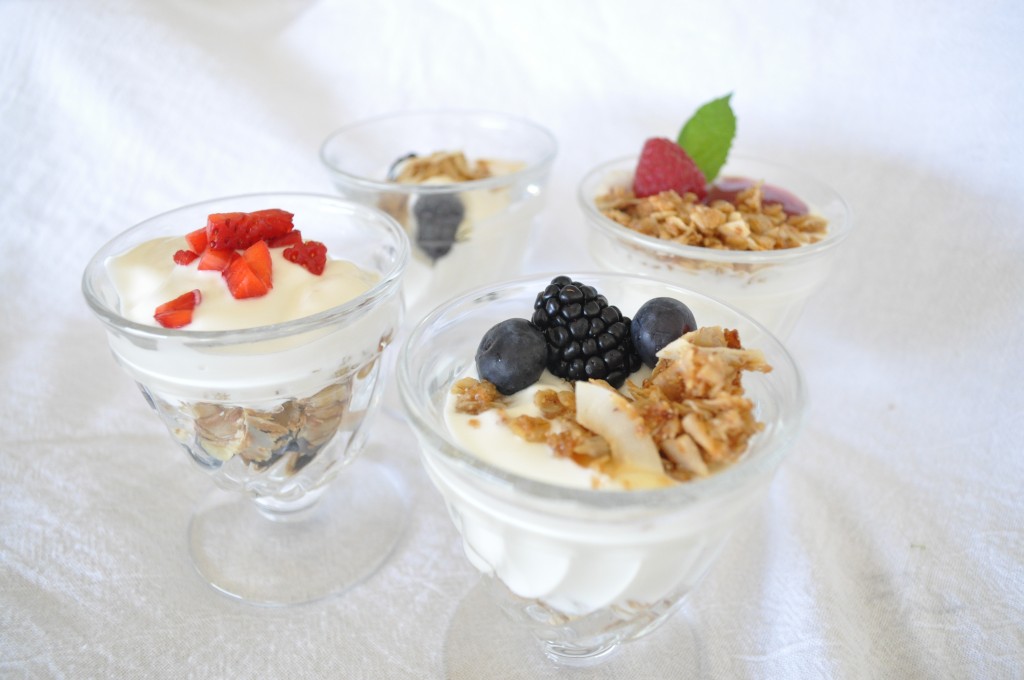 When I was a kid, our family went to Skyline Ranch, in Colorado for a week of canoeing, horseback riding, mountain biking and a bunch of eating. I think this was my first dining hall experience and I kinda loved it! We all stayed in different cabins, but could meet up at the Lodge to recap our days and decide where we were going to play that night before our parents rounded us up for bed.
I was pretty young when we went but I'll never forget the hours I spent on the side of the trail letting everyone pass as my horse, Bamboo was having snack after snack after snack. I don't know my horses but that one was stubborn and little me was no match for him!
Near the top of the stack in Grandma Joyce's cut-out recipe collection was the recipe for Skyline's Granola. It immediately brought back fond memories and inspired a trip to the grocery store to pick up some ingredients that aren't pantry staples at our house. Worth it!!!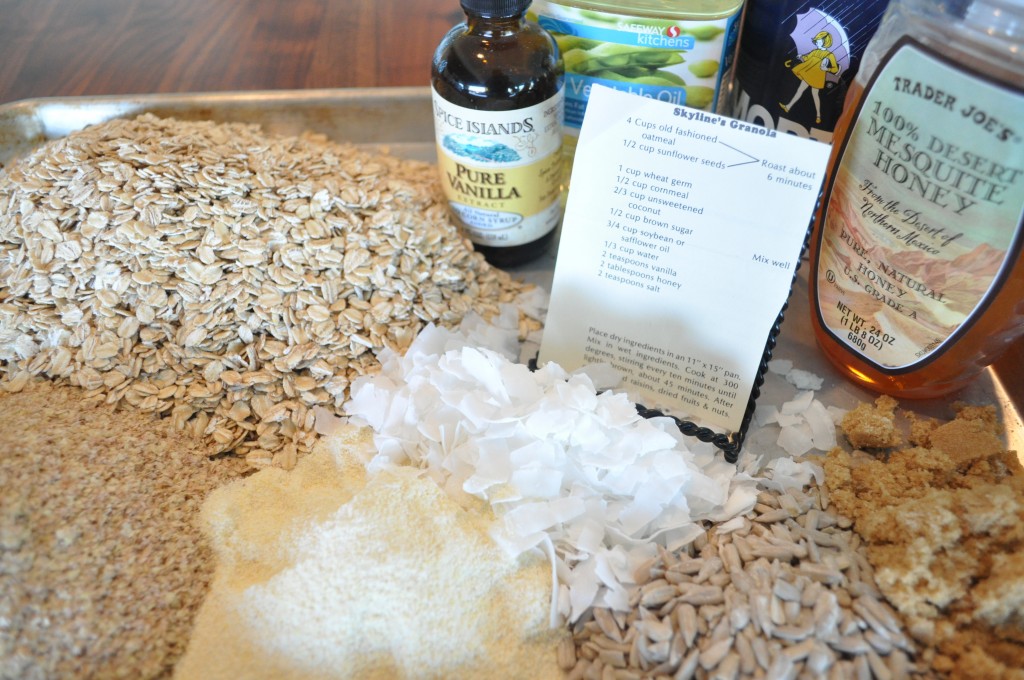 Skyline's Granola
4 cups old fashioned oatmeal
1/2 cup sunflower seeds
1 cup wheat germ
1/2 cup cornmeal
2/3 cup unsweetened coconut
1/2 cup brown sugar
3/4 cup safflower or vegetable oil
1/3 cup water
2 tsp vanilla
2 Tbsp honey
2 tsp salt
(optional raisins, dried fruits, nuts)*
Preheat oven to 400 degrees.  Roast sunflower seeds and oatmeal for about 6 minutes.
Decrease oven to 300.
Mix wet ingredients. Place all dry ingredients in a large sheet pan, then add wet ingredients and stir.
Cook at 300 degrees stirring every 10 minutes until lightly browned (usually 45 minutes)
After cooking add raisins, dried fruits and nuts.
*If not adding dried fruit and raisins — which is my preference — decrease salt slightly and double the honey.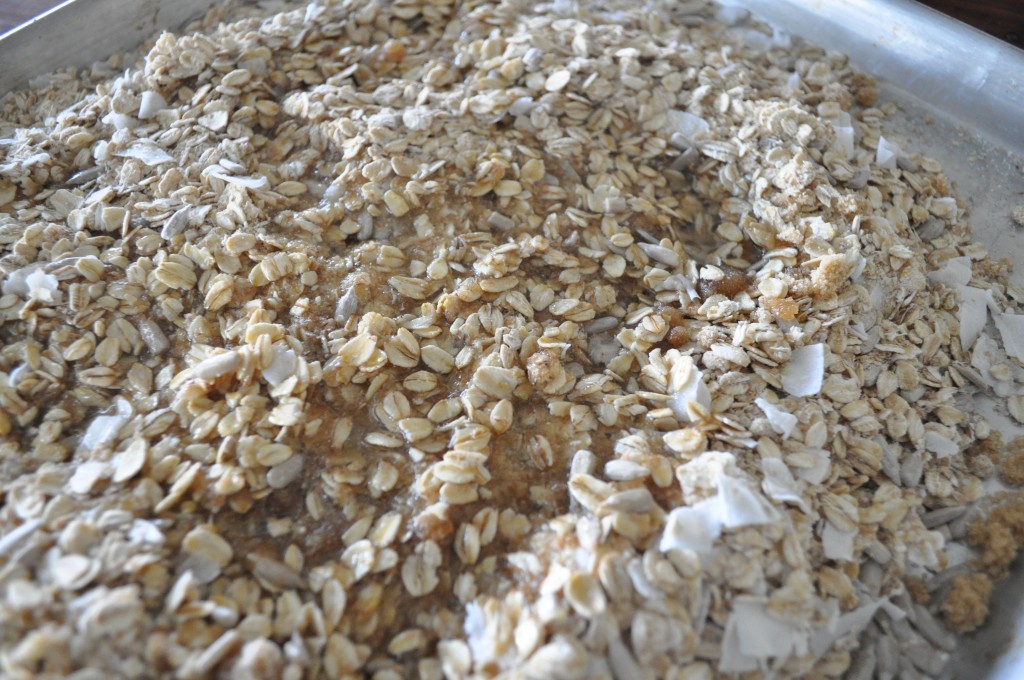 Pour the wet ingredients over the dry and stir them up. Don't over stir if you like clumps in your granola like my crew does.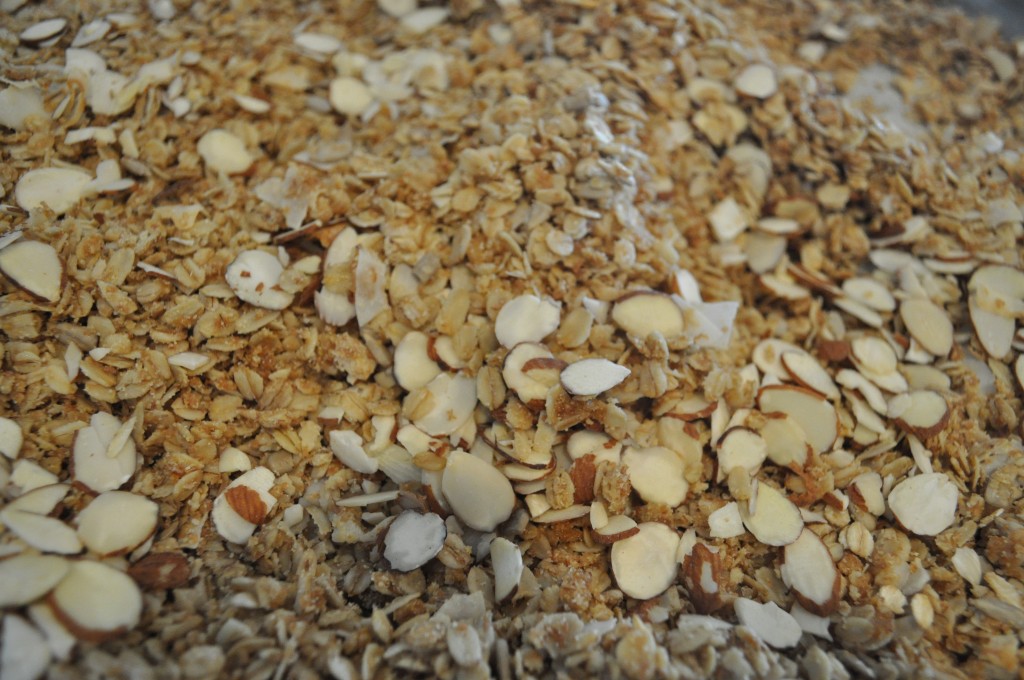 Golden and crispy. Can be stored airtight for up to two weeks.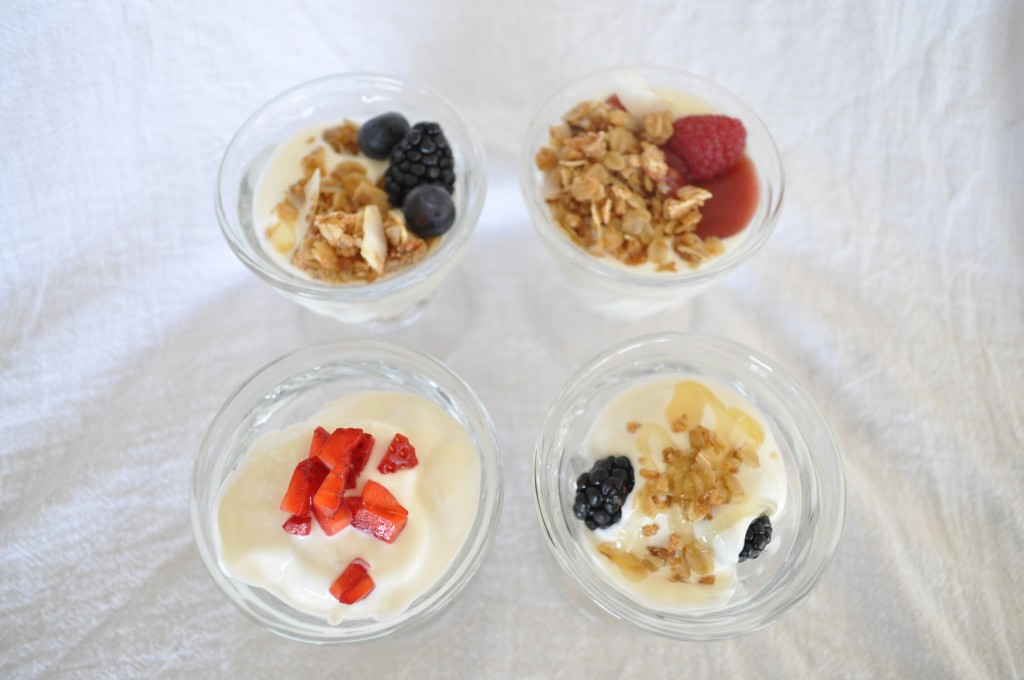 We had a mini-brunch with all the different yogurt fixin's and it was a build your own parfait bar. Everyone was happy because they all got to make theirs just the way they like it.
This would be perfect for a brunch, baby shower, Easter, etc!
This is my first granola experiment. Does anyone have any pointers to make it extra crunchy? better clusters? Are there any secret ingredients you love?