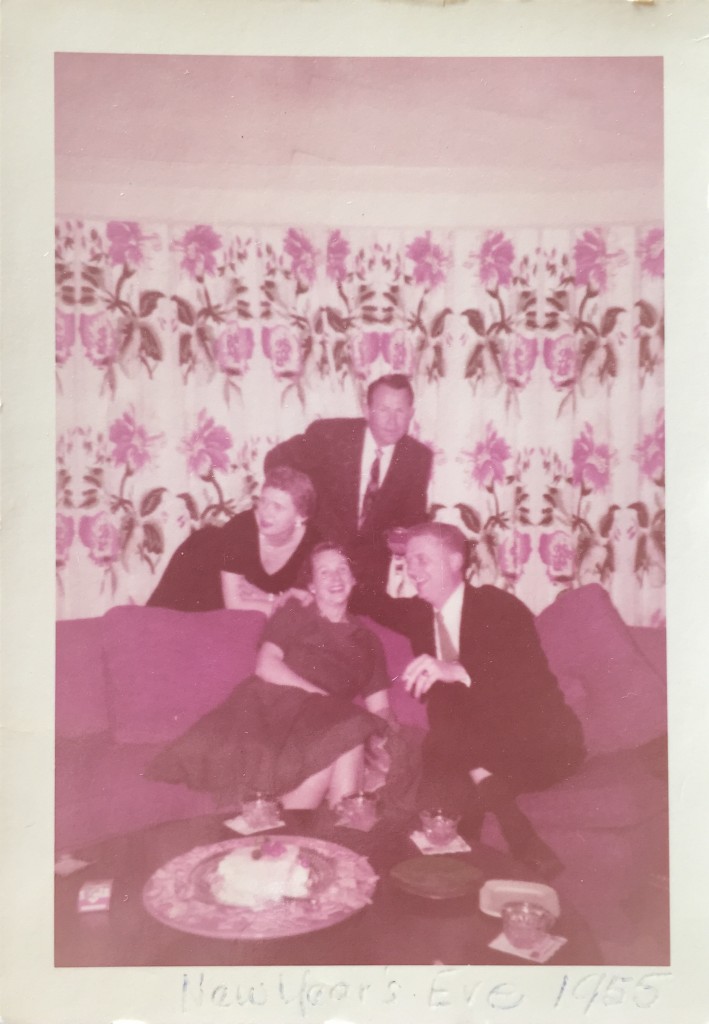 Grandma Joyce liked to keep things simple in a classic kind of way. She wasn't fussy and she didn't leave room for much fluff. I love that about her because her recipes aren't full of tedious, unnecessary steps.
This recipe is no exception. These mushrooms are fantastic. Easy to make but they bring a touch of elegance to the table. I can't help but imagine them being served at one of her cocktail parties in the 50s.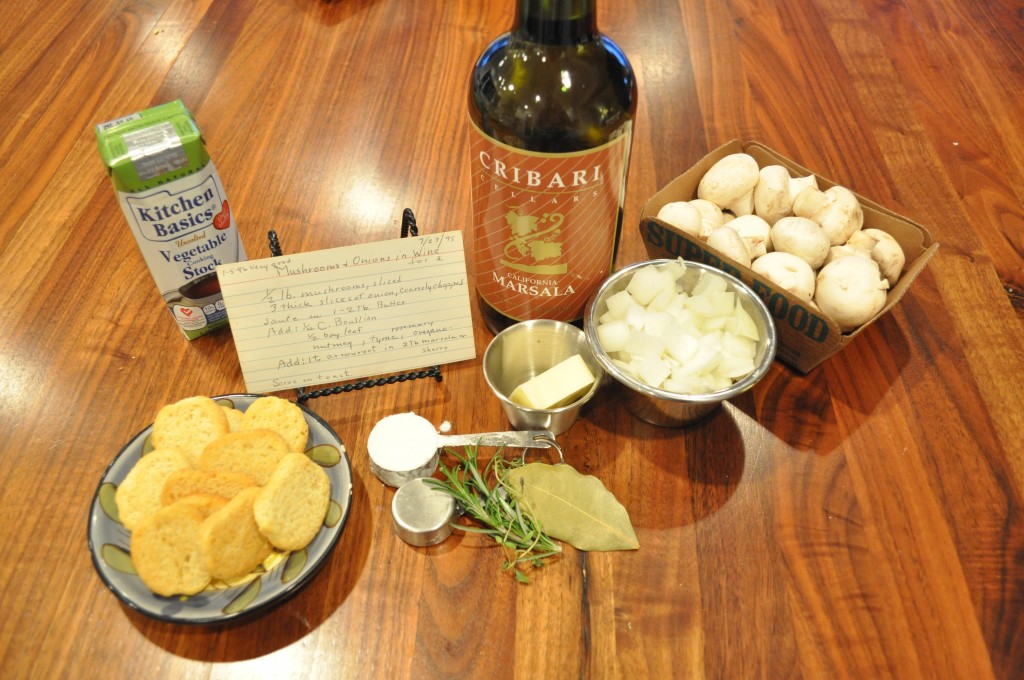 Mushrooms and Onions in Wine
1/2 lb mushrooms, sliced
3 thick slices of onion, coarsely chopped
1 1/2 Tbsp butter
1/4 cup stock (beef, chicken, vegetable, etc.)
1 small bay leaf
pinch of thyme/sprig of rosemary (whatever you have on hand)
salt and pepper
2 Tbsp marsala
1 tsp arrowroot powder (may substitute roux or cornstarch)
baguette or crostinis*
Saute mushrooms and onion in butter over medium heat.  Add 1/4 cup stock along with bay leaf and thyme. Allow to reduce by about half.
Mix arrowroot powder with wine and add to pan. Will thicken sauce instantly and be ready to be scooped onto toast as an appetizer.
*These mushrooms were simple and versatile  . They could be served on toast as an appetizer, in a dish as a serve yourself app, poured over chicken breast or on top of noodles. Just increase make a double batch if pasta is your plan.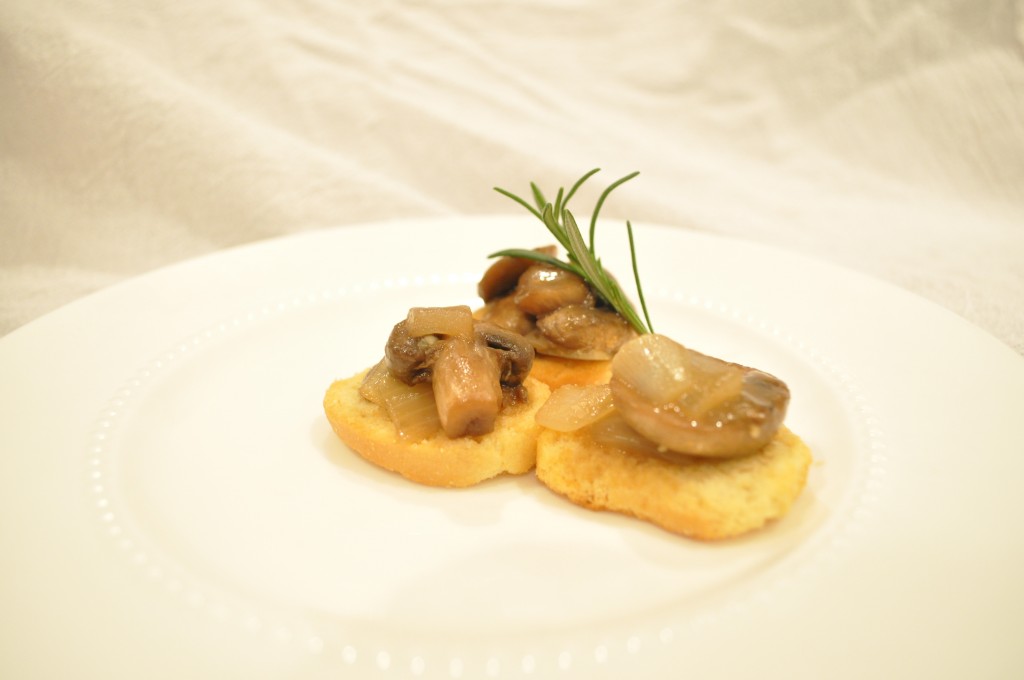 The recipe is simple, don't overthink it!
How do you think you'll serve these up?