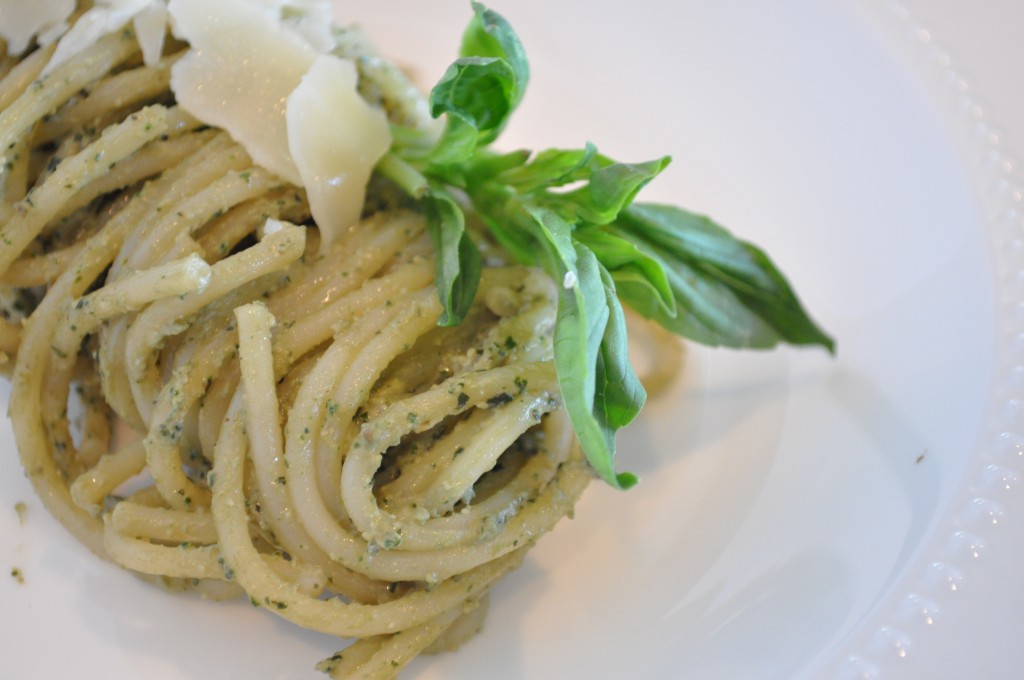 This one is a spin on the classic. It caught me off guard because I kept finding myself on automatic pilot grabbing the standard pesto ingredients and then realizing, they do NOT belong in this recipe. If you want to be a stickler I don't think this is technically considered pesto but I'll do anything to get the smell of fresh basil in my kitchen.
Grandma Joyce saved this recipe in February of 1996 which means it isn't sooo old but it is still another quick and easy recipe from her stash. Your sauce will be ready before your noodles are al dente.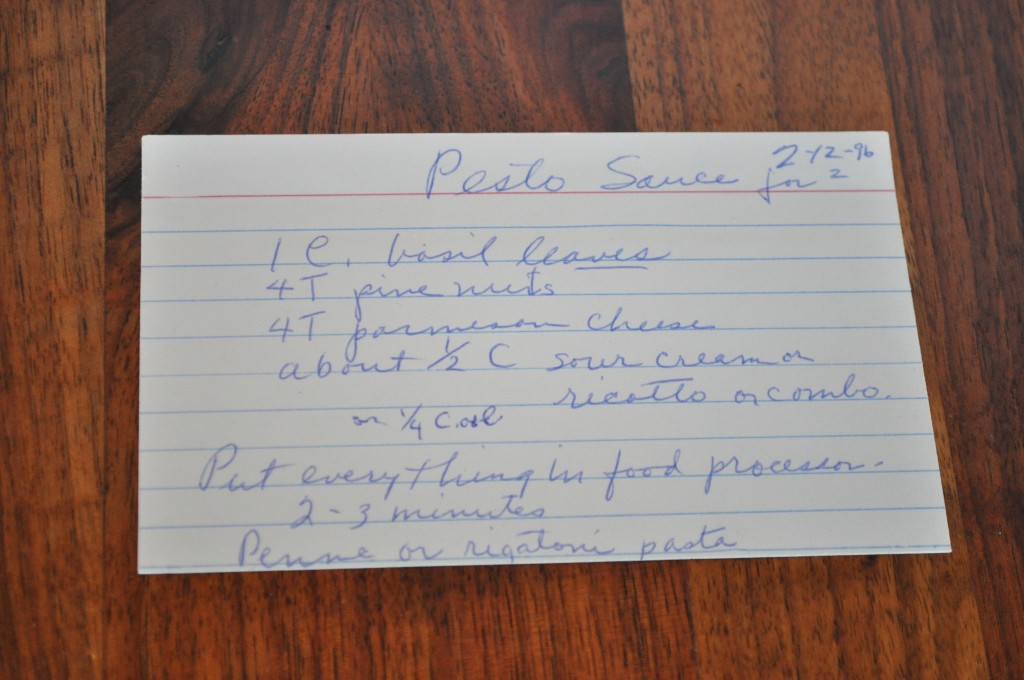 Pesto Sauce
1 cup basil leaves
4 Tbsp pine nuts
4 Tbsp parmesan cheese
1/2 cup ricotta cheese*
3 garlic cloves, optional**
salt and pepper
olive oil
Put first four (or five if using garlic) ingredients in food processor and blend until smooth. Approx 1-2 minutes.
Season with salt and pepper to taste.
Reserve some water from the noodles. Toss sauce with noodles and add some water to thin.
A generous drizzle of olive oil over each serving, or over the whole pot will help keep the noodles from absorbing all of the sauce.
*The recipe calls for 1/2 cup ricotta, sour cream or a combo of the two. I used ricotta and it added a mild creaminess to the sauce .
**There is no garlic in Grandma Joyce's recipe but I think it'd be a great addition. You're the chef!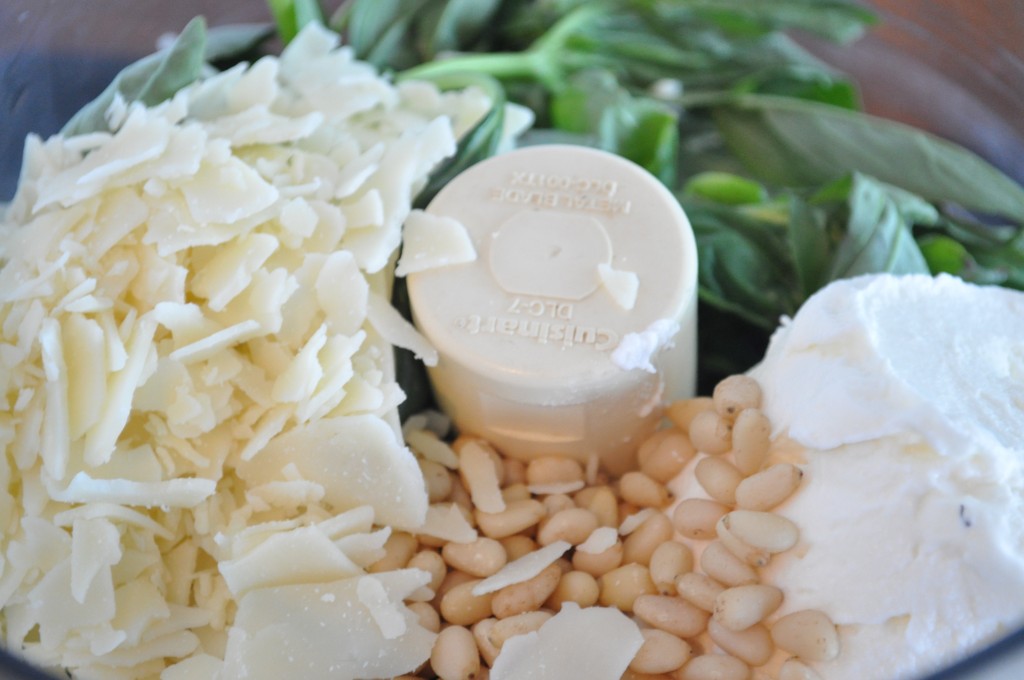 Toss it all in at once. No need to pre-chop, let the processor do the work for you.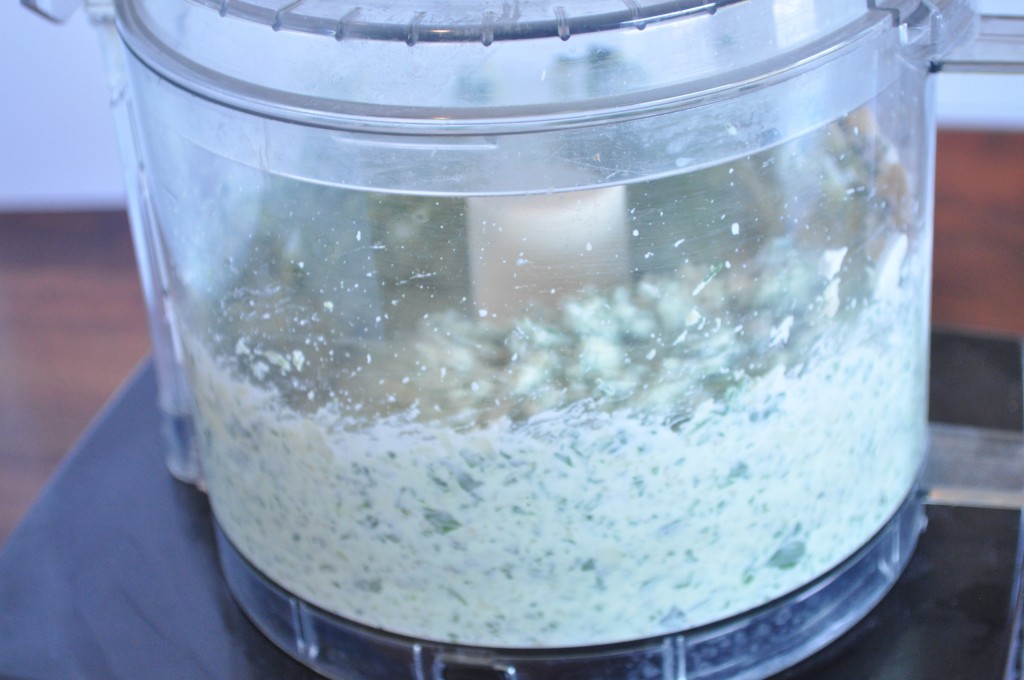 Run it until smooth. You will have lots of little basil bits but no chunks.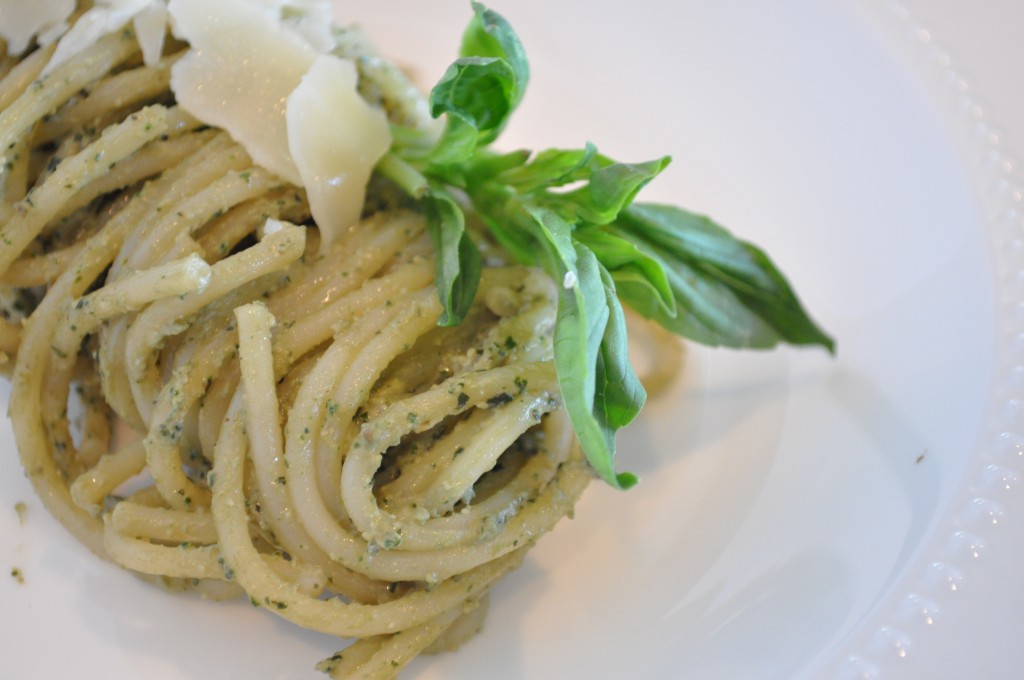 Drizzle the olive oil, add a dash of parmesan. Crowd pleaser!
Do you have any tasty variations on the traditional pesto we should try?