Memorial Day weekend is behind us which means it's time for summer barbeques and prolific vegetable gardens. This dish is great for both! We're spoiled here with our year-round gardens.  My neighbor got a head start on her summer planting and her squash is going nuts! She dropped off a huge stash last week and I needed some more creative ways to serve it before my family started to protest.
When I saw this black and white picture in Great-Grandma Mary's collection I couldn't resist. Seriously?! Black and White?! This is the most colorful dish. Too bad the Los Angeles Times couldn't show it that way in 1973.
Tell me this pic doesn't get your mouth watering. 😉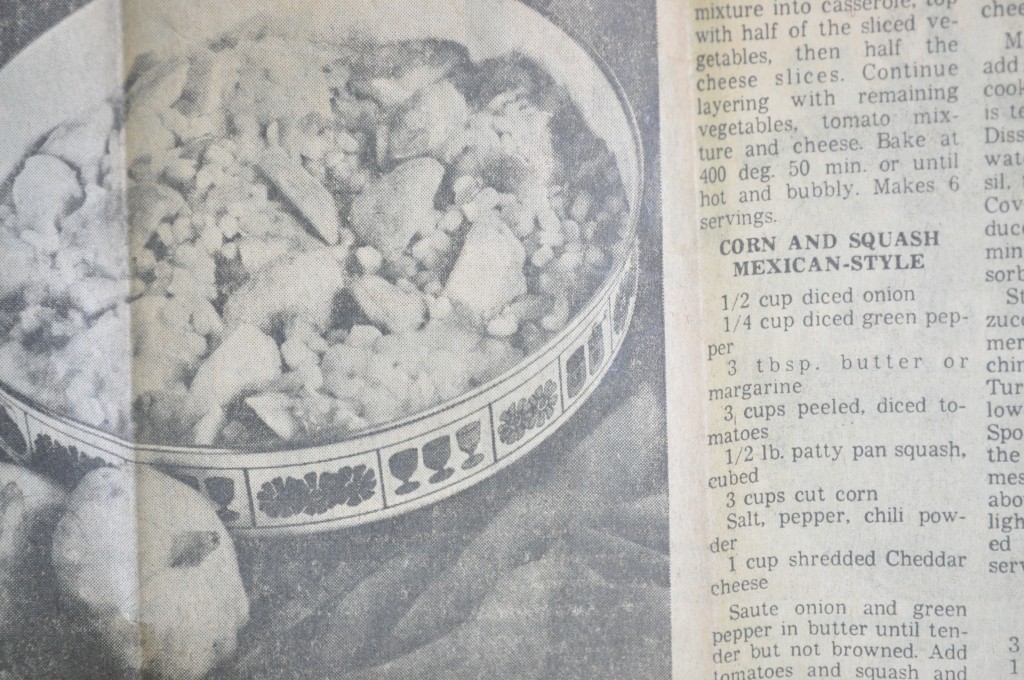 Corn and Squash Mexican Style
1/2 cup diced onion
1/4 cup diced green bell pepper
1 tbsp. butter
3 cups peeled diced tomatoes (fresh or canned)
1/2 lb squash cubed*
3 cups cut corn (fresh or frozen)
salt, pepper and hot sauce to taste
1 cup shredded cheddar cheese (optional)**
Sautee onion and pepper in butter until tender.  Add tomatoes and squash and cook over medium for 5 minutes. Add corn and seasoning; cook for 5 minutes. This is the time to taste and adjust the seasoning until it is just right. Sprinkle cheese over the top and cook until heated.
*The recipe calls for patty pan squash but I used zucchini. Whatever you've got (except maybe butternut) will be great.
**Cheese is always a bonus but this wasn't lacking flavor without it. You're the chef so you decide.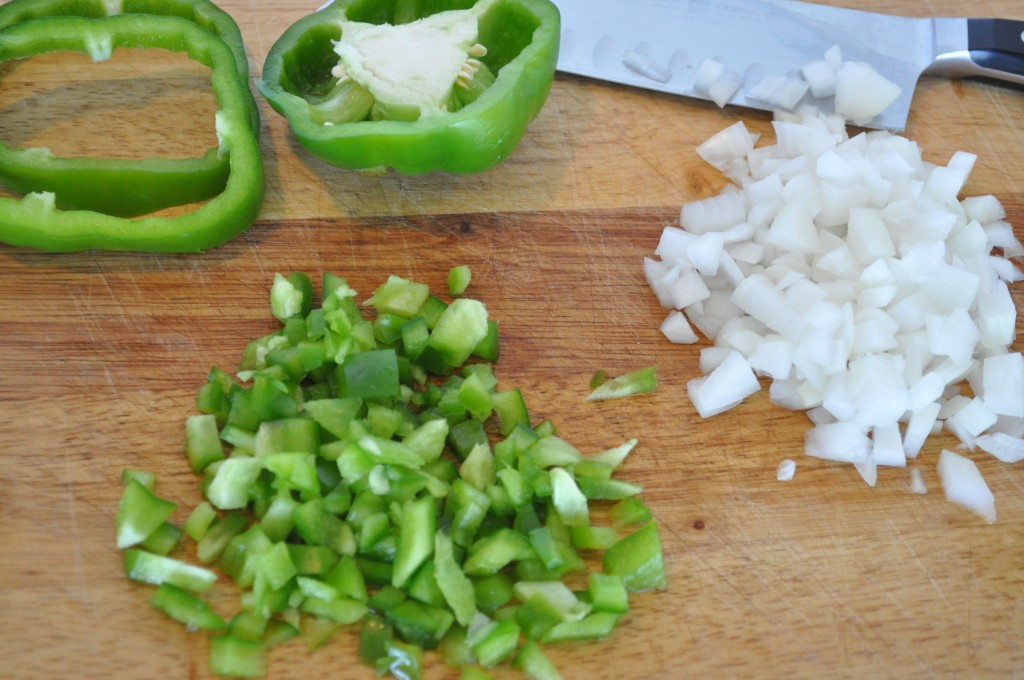 Use what you've got; don't be a stickler on the measurements with this one.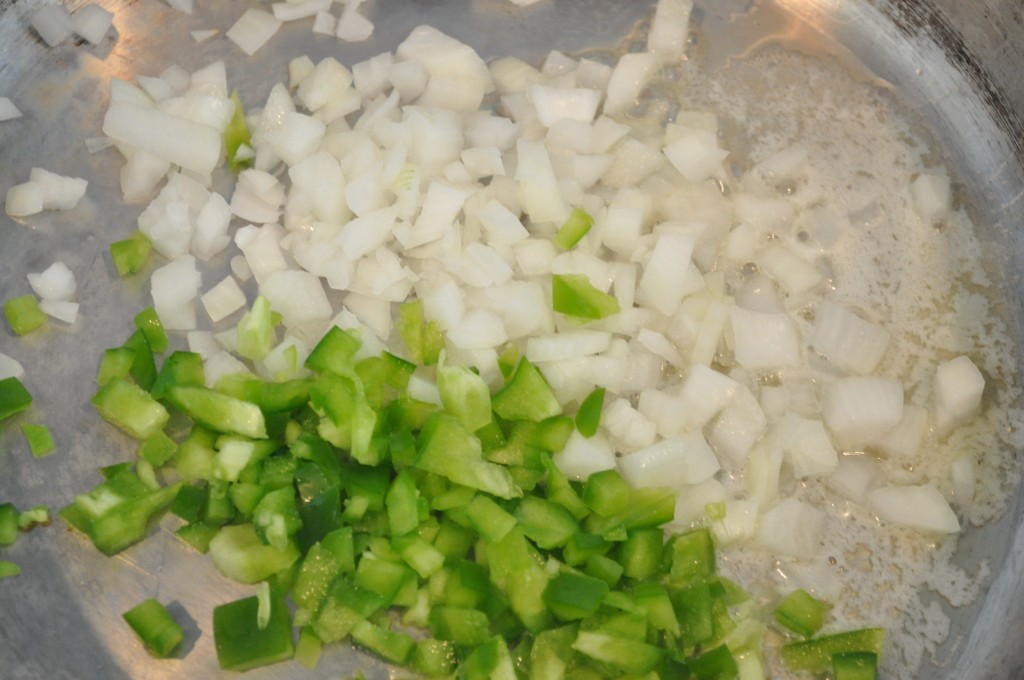 Cook until translucent, don't let them brown.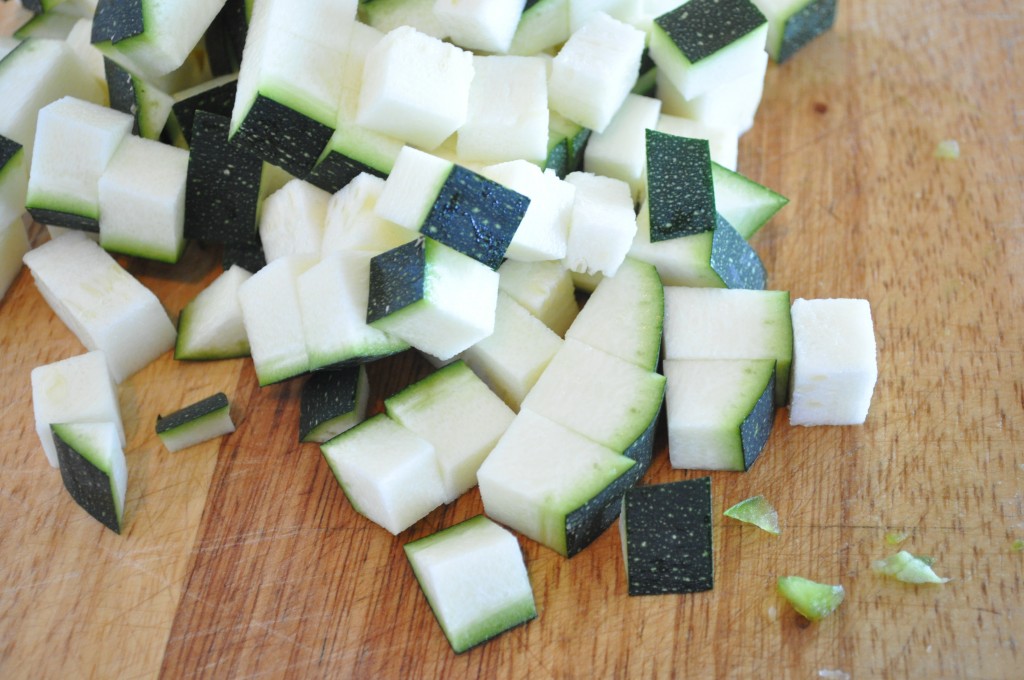 Cubed zukes, ready to saute.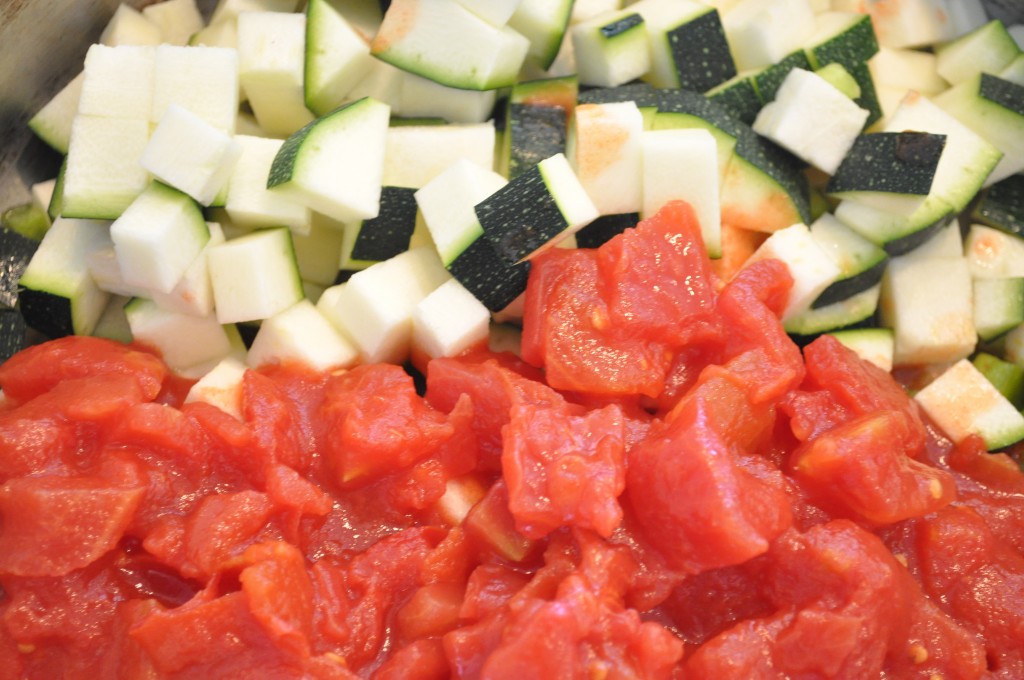 I used canned tomatoes this time. My tomatoes haven't kicked in yet this year and this was so easy anyway.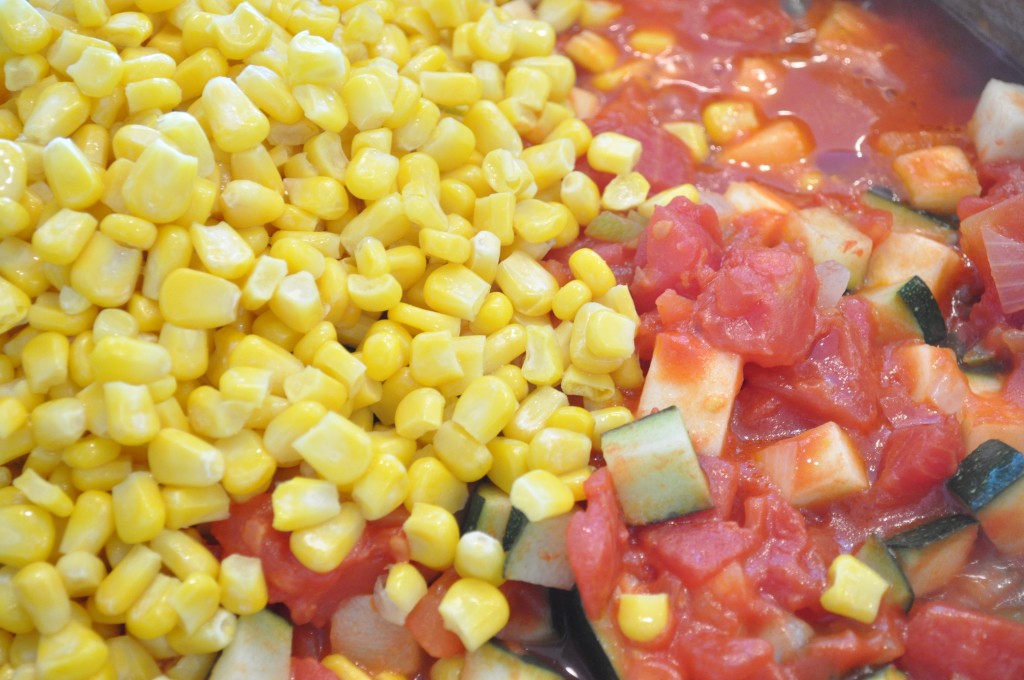 I used frozen corn this time around. Fresh would be good if in season but it is a bit more work. (No canned corn in this case!)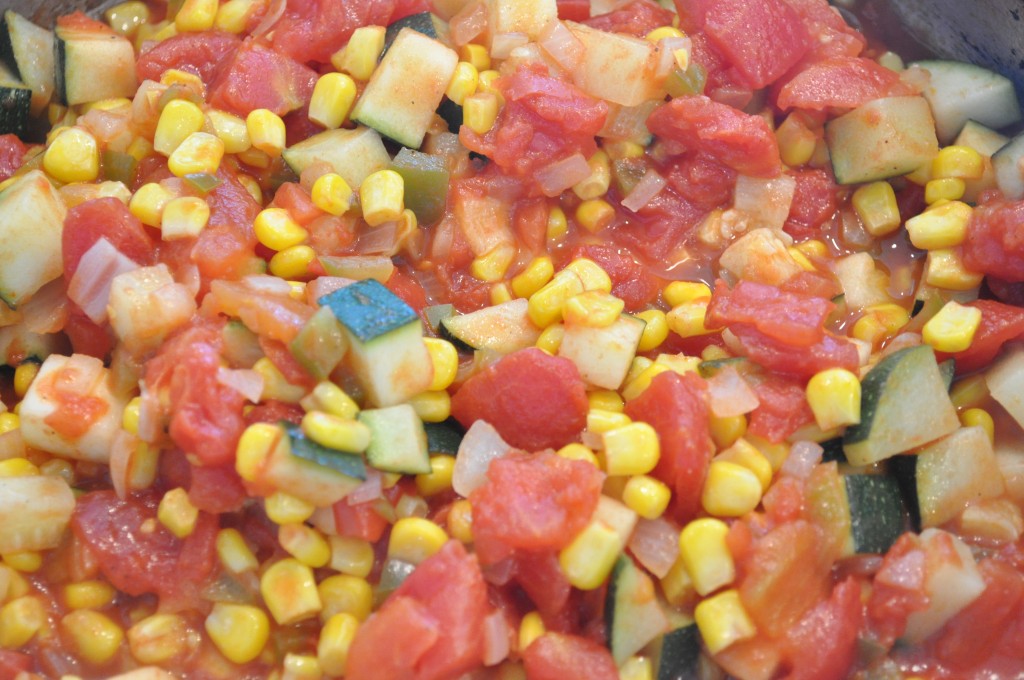 This is when you taste and adjust the seasoning. Always start on the light side…it's a lot easier to add more than it is to remedy a heavy hand.
Serve as a side dish, vegetarian entrée or bring in a big pot to share at a party. Cheese or no cheese, it was a hit at our house.
What's your favorite use for summer veggies?