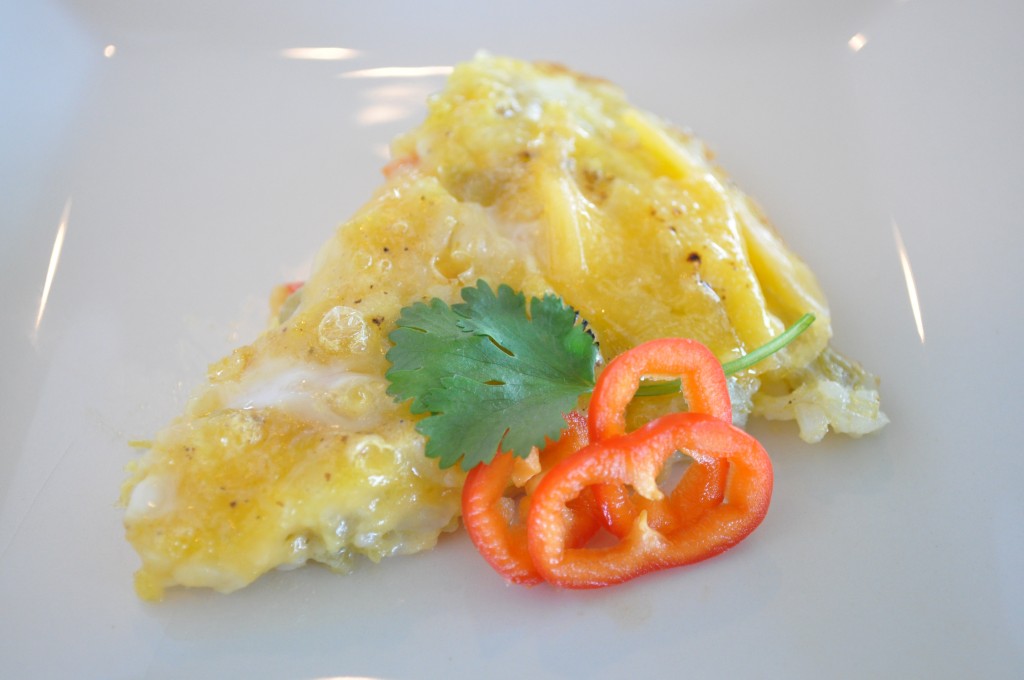 Digging through Grandma Mary's recipe binder, looking for a little inspiration and I found Green Chiles Pie. Sounded pretty good. Because: A. I love green chiles and B. I had all of the ingredients on hand so I wouldn't have to drag the kids to the store. The latter sealed the deal, for sure.
This recipe has just a few ingredients and it was a cinch to pull together. Even easier if you have a rice cooker! It was ready to be baked faster than the oven preheated. Quick, easy and versatile. When quiche marries casserole, this is the offspring. Great for brunch, lunch or even dinner.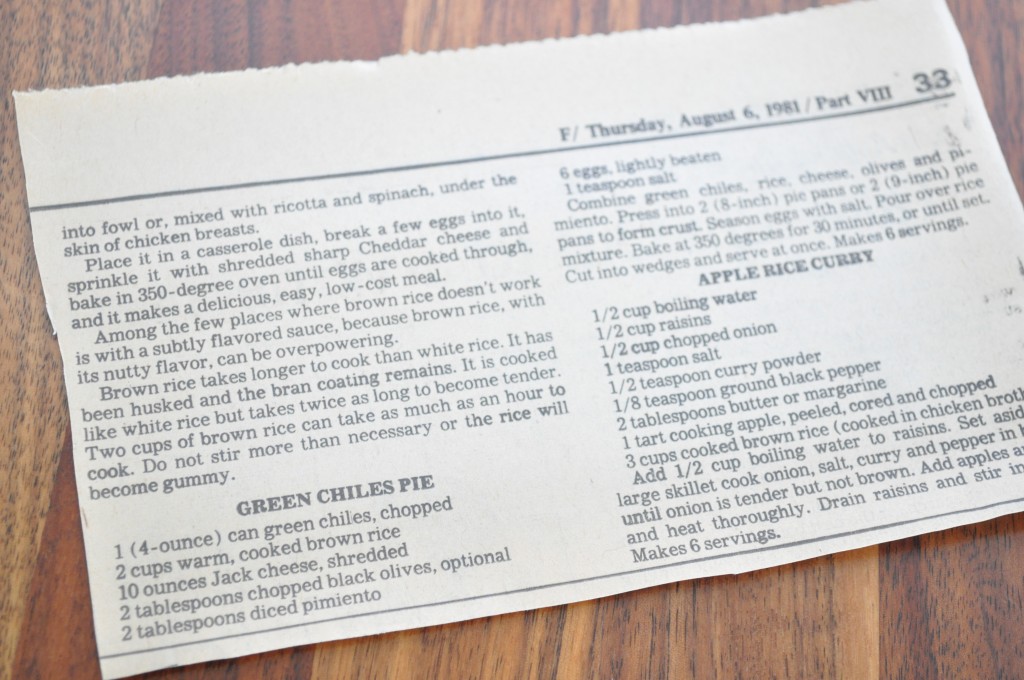 Green Chiles Pie
1 (4 ounce) can diced green chiles (medium or mild your pick)
2 cups warm, cooked brown rice*
10 ounces jack cheese**
2 tbsp. chopped black olives, optional
2 tbsp. diced pimiento***
6 eggs, lightly beaten
1/2 tsp garlic powder (optional)
1 tsp salt pepper to taste
Preheat oven to 350 degrees
Combine green chiles, rice, cheese, olives and pimiento. Then press into 2 greased pie pans.
Scramble and season eggs with salt, pepper and garlic powder. Pour over rice mixture.
Bake at 350 degrees for 30 minutes or until set. (The toothpick test works here.) Cut into wedges and serve warm. (Reheat in a 350 oven if not being served immediately.)
*I used white rice because, as discussed I didn't want to go to the store.
**I used cheddar. Pepper jack would be great too. Use what you've got.
***I chopped a red bell pepper instead of the pimiento and the taste was still great.
****OK, maybe I didn't have all of the ingredients after all. (I didn't use the olives either…but that's because it said optional and I am NOT a fan.)
If you want to mix it up with some other flavor combinations, keep the rice, cheese and egg ratio the same and swap out the others for one of these combos:
Sundried tomatoes, feta, olives, cheddar (or jack)
1-2 tbsp pesto, parmesan, jack (or cheddar)
Chopped cooked bacon, onion, cheddar
Sauteed mushroom, onion, cheddar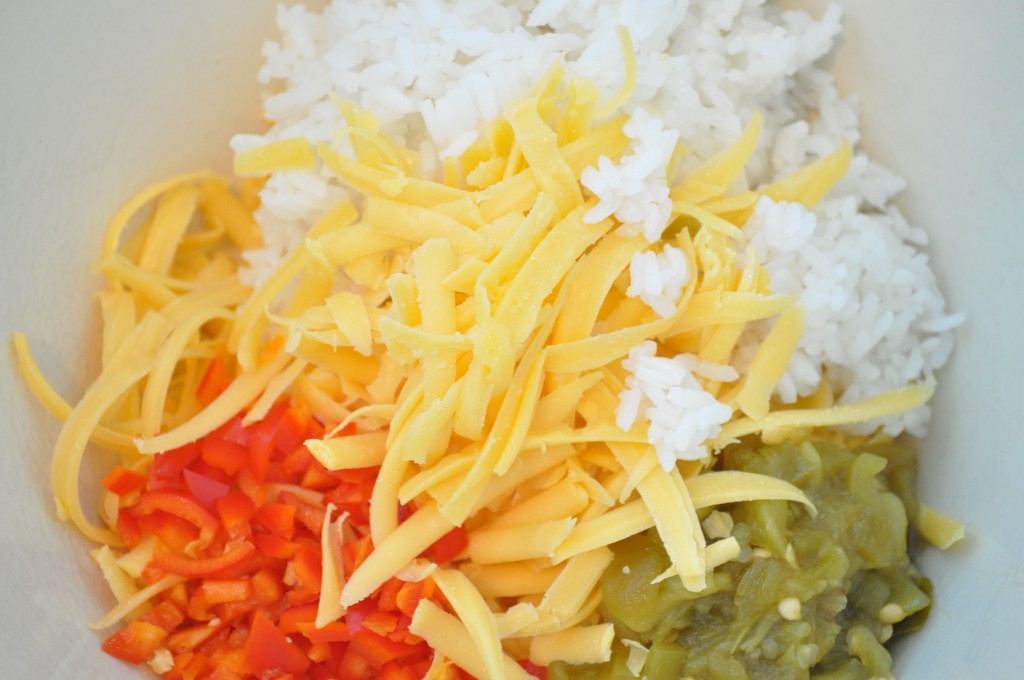 Give these guys a quick stir.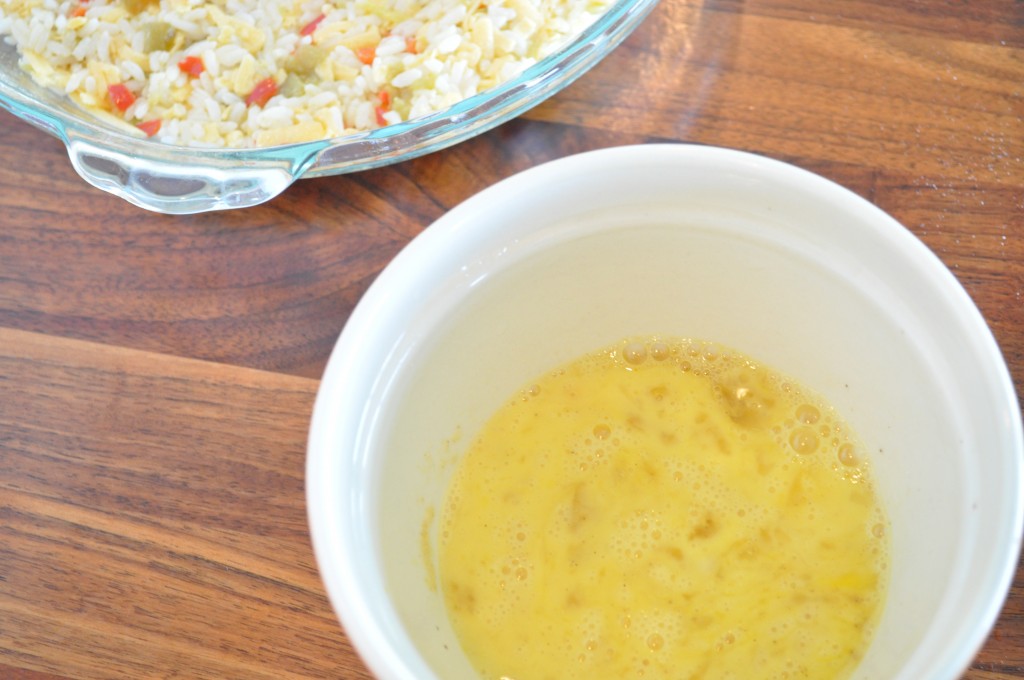 Then press them gently into the prepared pie pan.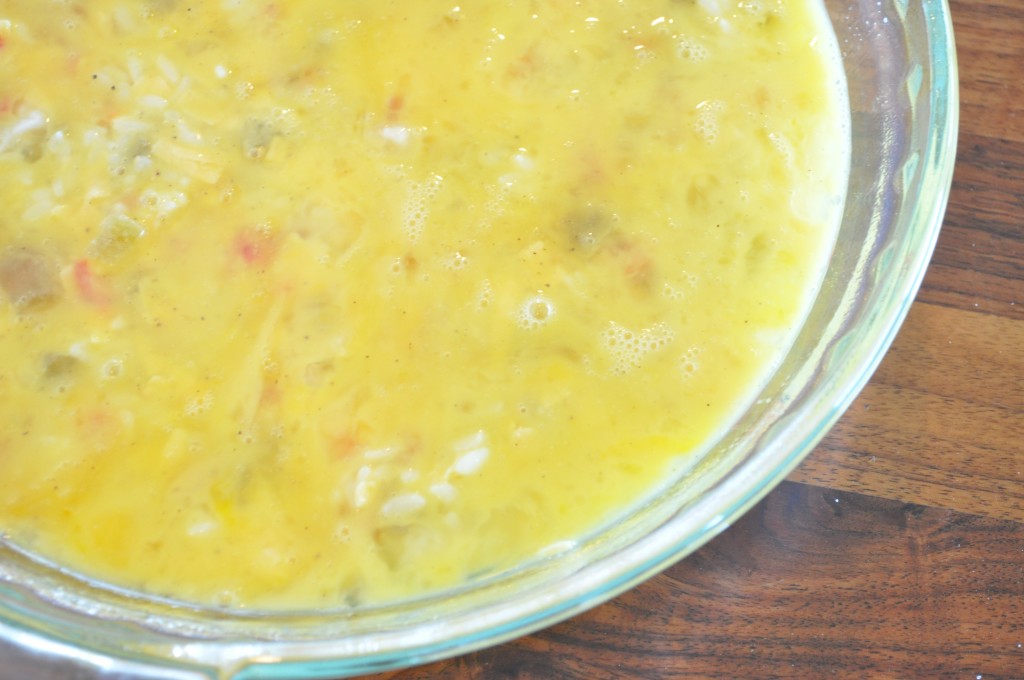 Scramble the eggs with the seasonings and pour over the top.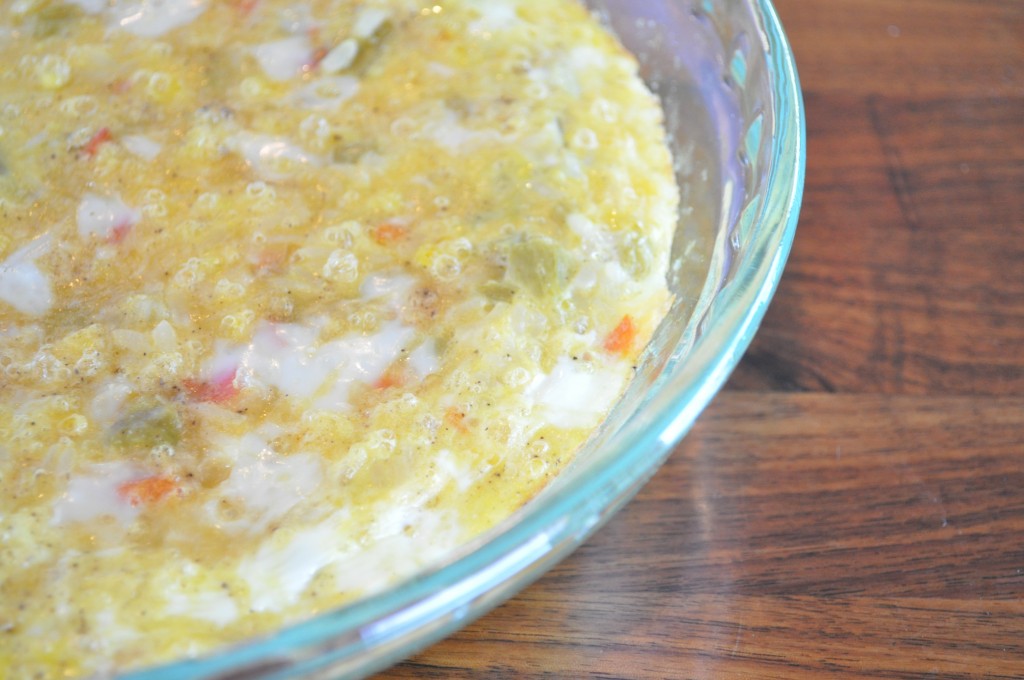 When a knife comes out clean you're all set. Serve it right from the oven or bake in advance and reheat in  350 degree oven.
What other flavor combos do you think would be great?