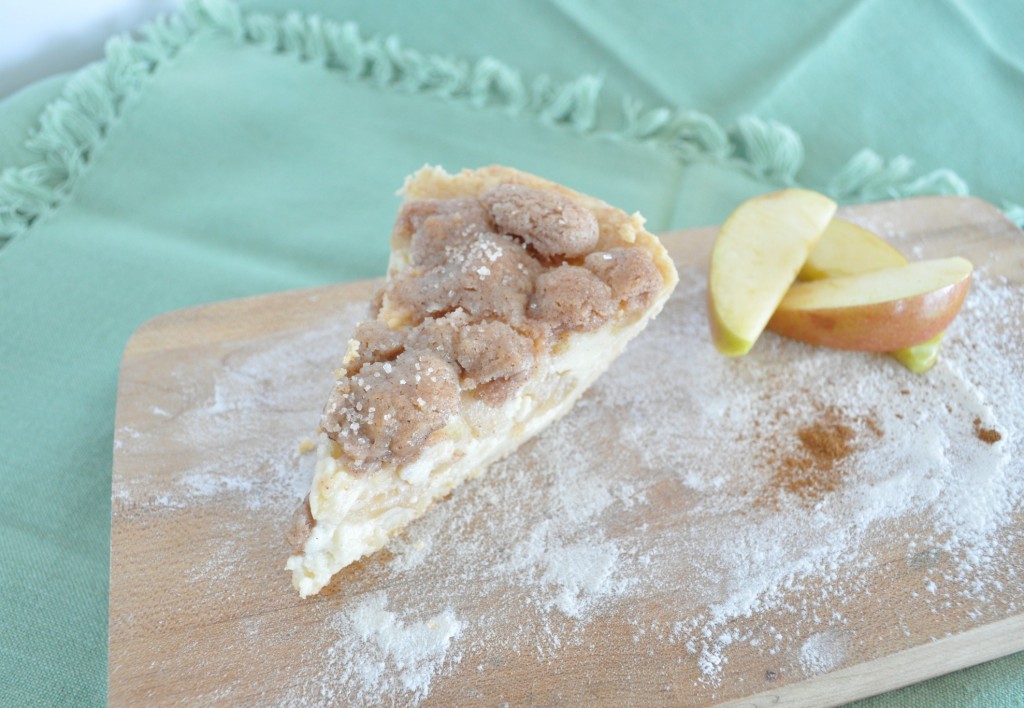 Nothing is more American than apple pie, except maybe, arguing about who makes the best apple pie or what the secret to perfect apple pie is.
Maybe we should take a quick poll so we can put this debate to rest. Where do you stand??
golden delicious or granny smith?
butter and cinnamon sugar or caramel?
top crust or crumble topping?
peeled apples or unpeeled?
pre-cooked apple filling or fresh sliced?
served hot or served cold?
sharp cheddar cheese vs. vanilla ice cream on top?
I've never understood the cheese bit myself but I think I can embrace most any other choice up there.
Grandma Joyce's Sour Cream Apple Pie is in a league of its own. In my opinion it doesn't trump any of the others but it is a great way to mix it up. No need for ice cream, the pie has a tangy, creamy, sweet, crunchiness that stands on its own. Easy to make ahead of time; this one will be good served cold in Summer but I think the cinnamon streusel topping makes it an amazing Fall treat too!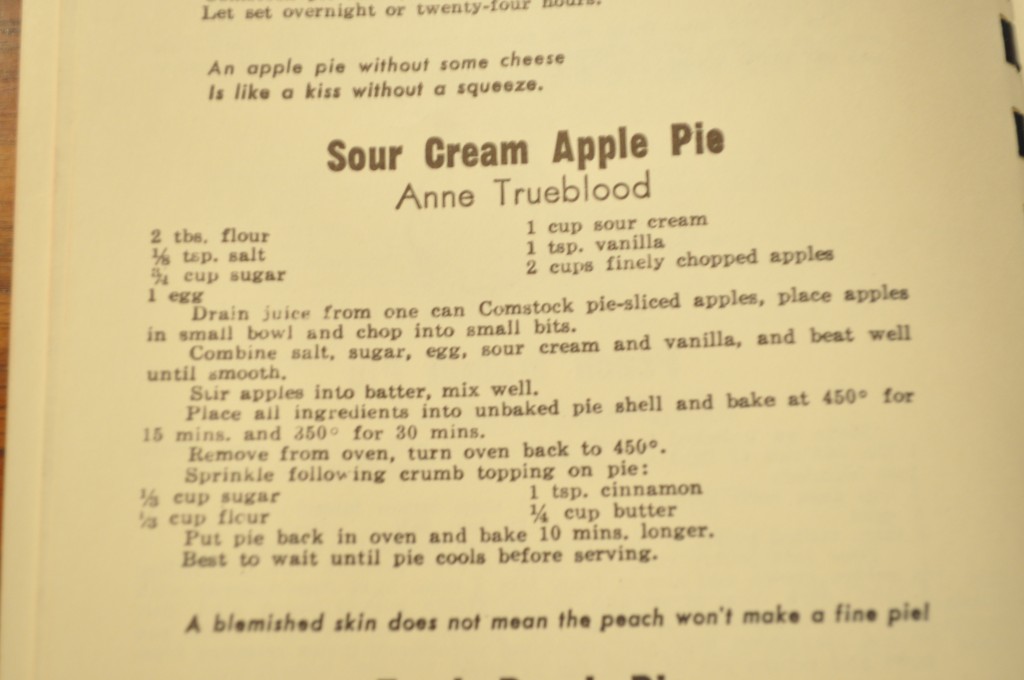 The recipe does say, "An apple pie without some cheese, is like a kiss without a squeeze." So there must be an underground apple pie with cheese club.
Sour Cream Apple Pie
2 Tbsp flour
1/8 tsp salt
3/4 cup sugar
1 egg
1 cup sour cream
1 tsp vanilla
2 cups finely chopped apples*
prepared pie crust
streusel topping (see below)
preheat oven to 450 degrees.
Combine salt, sugar, egg, sour cream and vanilla. Beat until smooth. Stir apples into mixture then pour into unbaked pie shell.
Bake at 450 degrees for 15 minutes and at 350 degrees for another 30 minutes.
Meanwhile mix together until crumbly:
1/3 cup sugar
1/3 cup flour
1 tsp cinnamon
1/4 cup butter
Sprinkle on top of pie and return to oven for 10 more minutes at 450 degrees.
The recipe says, "Best to wait until pie cools before serving." but, the jury is out on this one. My tasters had differing opinions. I think it just depends on if you're a warm pie person or a cold pie person.
*I used golden delicious apples for their texture and sweetness. They were great but I think most apples would work…except for the extremely tart varieties.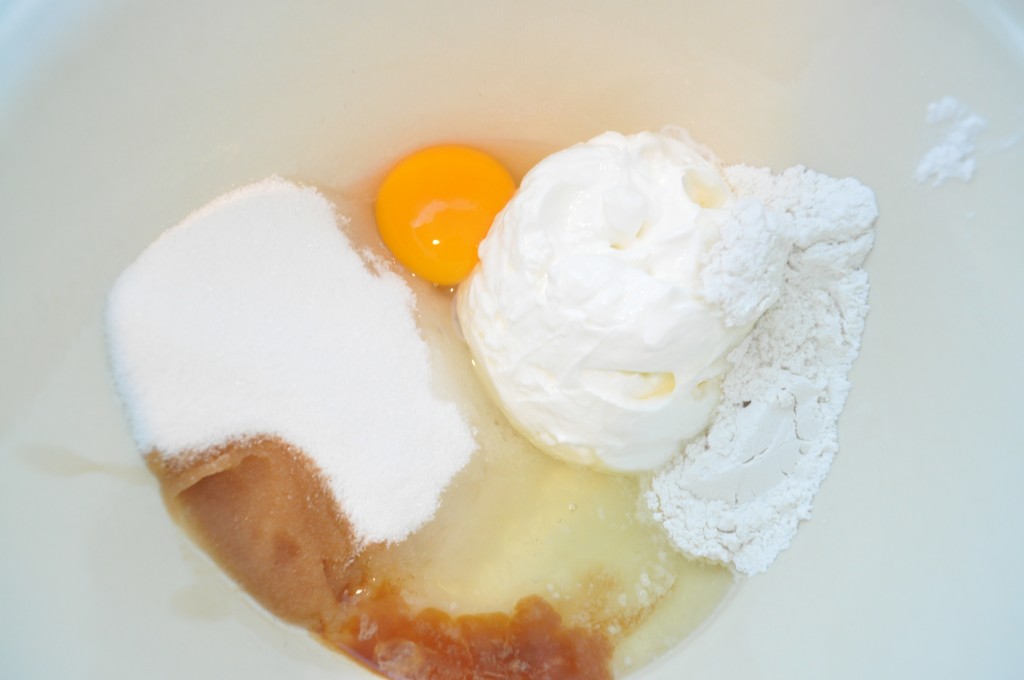 Throw it all together at once, and give it a quick stir.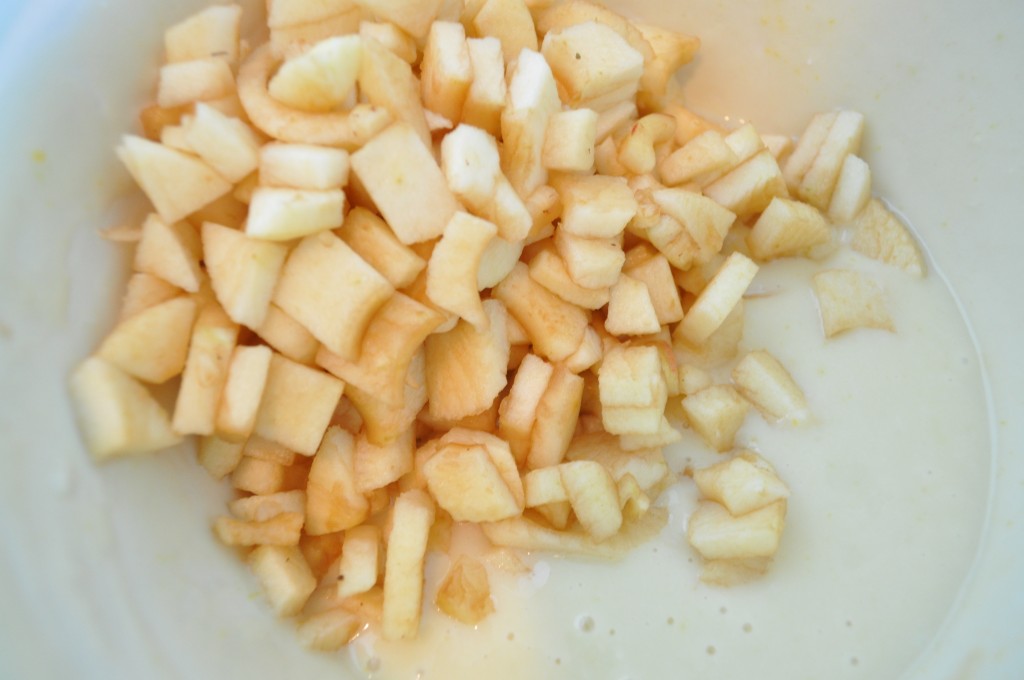 Add the chopped apples…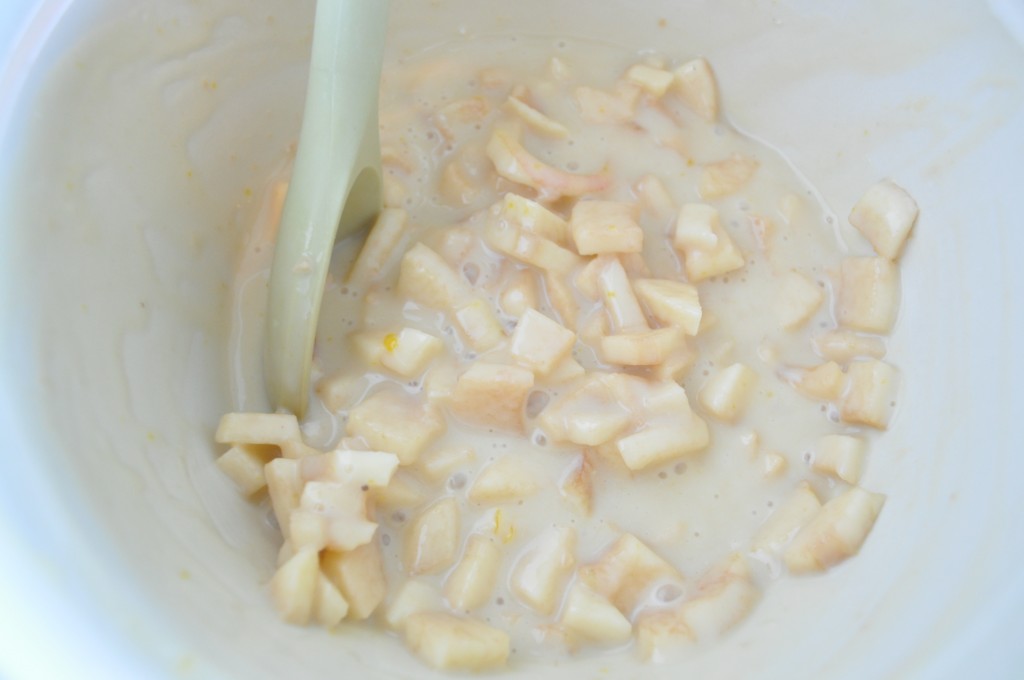 …and stir 'em up.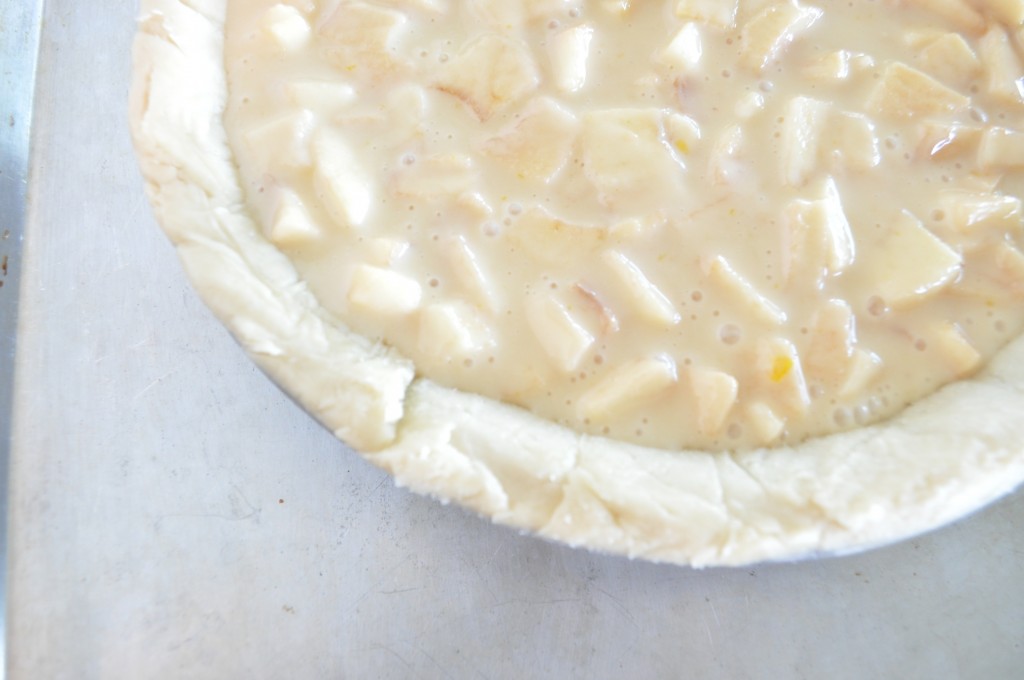 Pour it in the pie and give it a light stir to make sure the apples are fairly evenly distributed.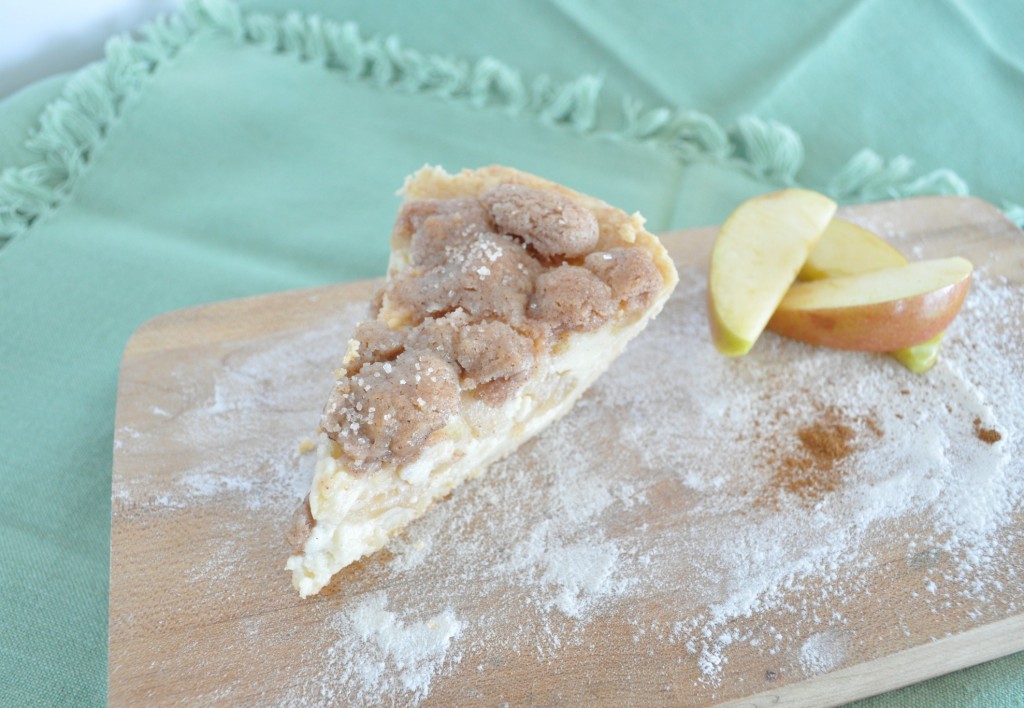 That streusel and its crunchiness are game changers. Yum!
What do you think, should we add this to the apple pie argument?